Nanocomposite material research lab gets go ahead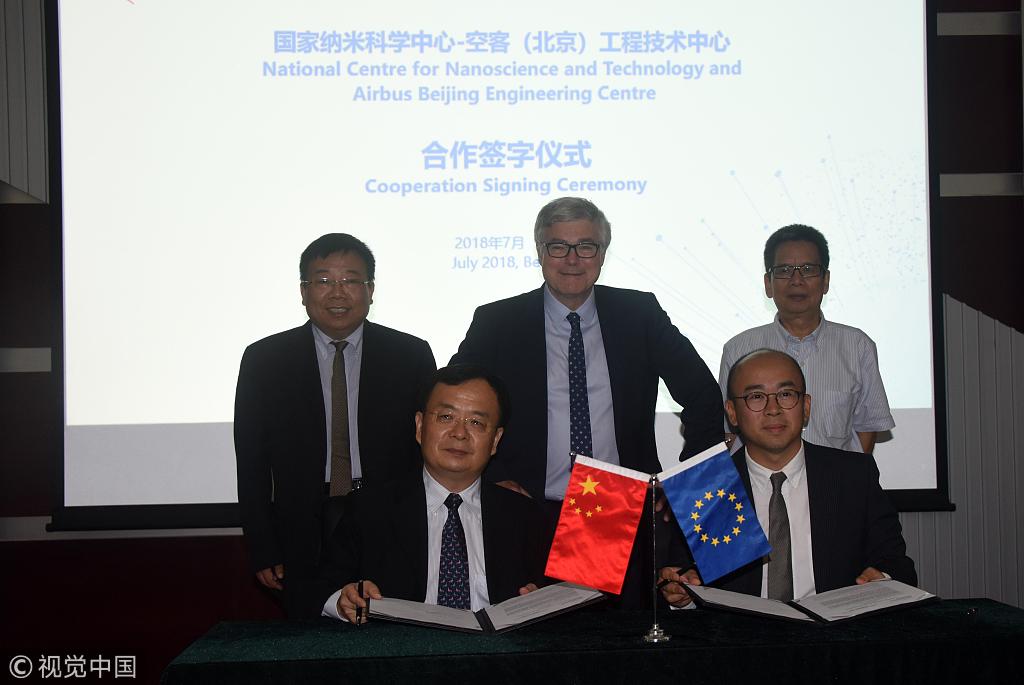 Airbus Beijing Engineering Center and the National Center for Nanoscience and Technology of China have launched a new lab focusing on nanocomposite materials, and the two parties will jointly research the application of nanocomposites in the aeronautic sector.
ABEC, a joint venture between Airbus and China Aviation Industry Corp, signed a cooperation agreement with the nanoscience center, and they agreed to carry out research and development activities on electrically conductive, self-healing and toughening nanocomposites.
Currently, those technologies are not applied in any aircraft manufacturing globally. Nanocomposite materials have been used in some parts of production, including the painting of airframes.
"Research and innovation are key drivers for Airbus and we think highly of China's innovation abilities. China is a leader in the field of nanoscience, and I am confident that we are able to contribute to the pragmatic application of nanoscience in the aeronautic industry, with the expertise of Airbus and our Chinese partners", said Francois Mery, COO of Airbus China commercial aircraft.
With light weight and good thermal conductivity, nanocomposite materials are expected to bring major changes to the fuselage, improve fuel efficiency, save maintenance costs and reduce environmental pollution, according to Airbus.
Now, major passenger jet models use composite materials reinforced with carbon fiber. The Airbus A350 use 52 percent of composite materials, and 50 percent of the B787 is made of composite materials, if calculated by weight. The C919, China's first domestically developed single-aisle passenger jet, uses about 30 percent of composite materials.
"As an edge cutting technology, nanoscience is changing people's perception and will have a great impact on future economic and industrial development. There are significant prospects and growing space for the application of nanomaterials," said Liu Minghua, director of the National Center for Nanoscience and Technology of China.
Fan Shoushan, an academician of the Chinese Academy of Sciences, will act as one of the project consultants. He said that safety is the priority for civil aviation. The application of nanocomposites for aircraft manufacturing has a high threshold, and it has to pass strict verification, which might take some time.