Another US motorcycle maker may move some production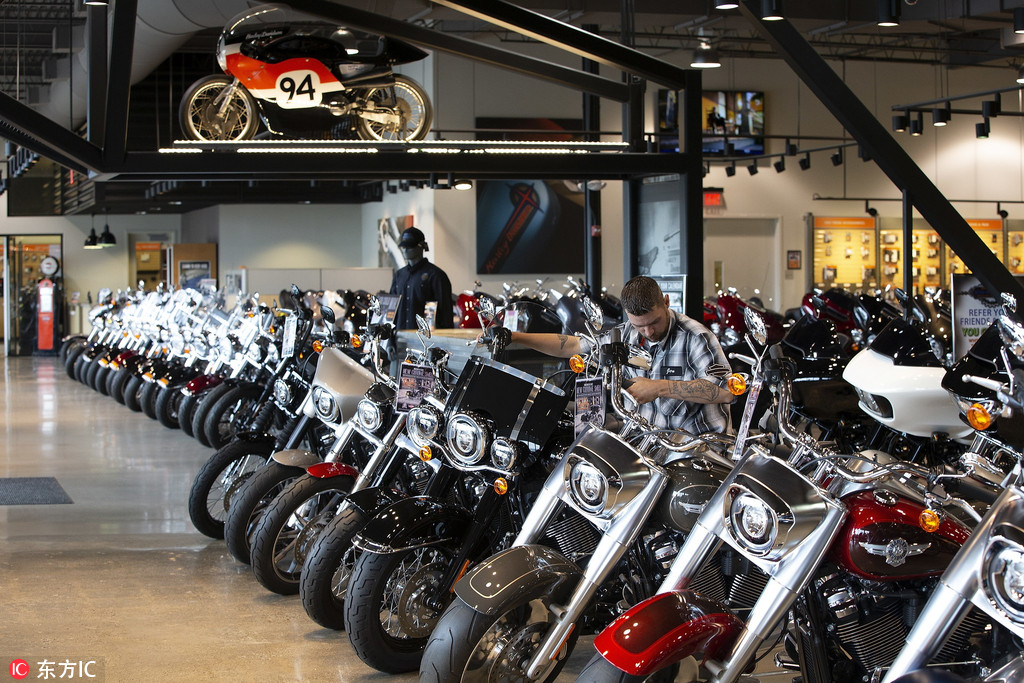 "The US is where the Action is!" US President Donald Trump tweeted on Tuesday when he again criticized motorcycle maker Harley-Davidson for shifting some production overseas because of retaliatory European Union tariffs against US products.
Now another top-selling US-based motorcycle manufacturer-Polaris Inc, maker of Indian Motorcycles, Harley's main competitor-is considering moving some production because of the tariffs. The move would be from Spirit Lake, Iowa, to a plant the company owns in Poland.
"The recent EU retaliatory tariffs have required us to expend time, energy and resources to evaluate mitigation plans, including the possibility of moving production of Indian Motorcycles destined for Europe from Iowa to our facility in Poland," spokeswoman Jess Rogers wrote in an email last week to the Minneapolis-St Paul Business Journal.
Rogers did not respond to a request on Tuesday from China Daily for comment.
Minneapolis-based Polaris moved the Indian production to Spirit Lake after acquiring the brand in 2011. The plant in northwest Iowa employs about 650 people.
The Trump administration has imposed import tariffs of 25 percent on steel and 10 percent on aluminum from the EU, China and other trading partners. Last week, the EU retaliated with tariffs on $3.4 billion worth of US products, including 25 percent tariffs on motorcycles with engine-cylinder capacity of 500 cc and above.
Polaris' Indian division's smallest engine is the 999 cc Scout Sixty, so its entire product line is affected, according to the Business Journal.
Harley-Davidson already announced it is moving production of motorcycles sold in Europe out of the US to avoid the higher costs.
The decision sparked a tweet from Trump that the Milwaukee-based company was the first "to wave the White Flag" in the trade dispute between the US and the EU.
On Tuesday, Trump tweeted: "Now that Harley-Davidson is moving part of its operation out of the US, my Administration is working with other Motor Cycle companies who want to move into the US Harley customers are not happy with their move-sales are down 7 percent in 2017. The US is where the Action is!"
Trump did not name any companies moving to the US.
Harley-Davidson said that EU tariffs on its motorcycles exported from the US increased between 6 percent and 31 percent, adding about $2,200 on average per motorcycle exported from the US to the EU.
Rogers told the Des Moines Register that the EU tariffs are expected to increase Polaris' costs by $15 million in 2018.
Polaris has a plant in Opole, Poland, where it manufactures off-road vehicles and employs about 500. It also operates US plants in Roseau, Minnesota; Osceola, Wisconsin; and Huntsville, Alabama. Some manufacturing and assembly also take place in Monterrey, Mexico.