EU hits back at Trump's tariffs with taxes on whiskey, motorcycles
Share - WeChat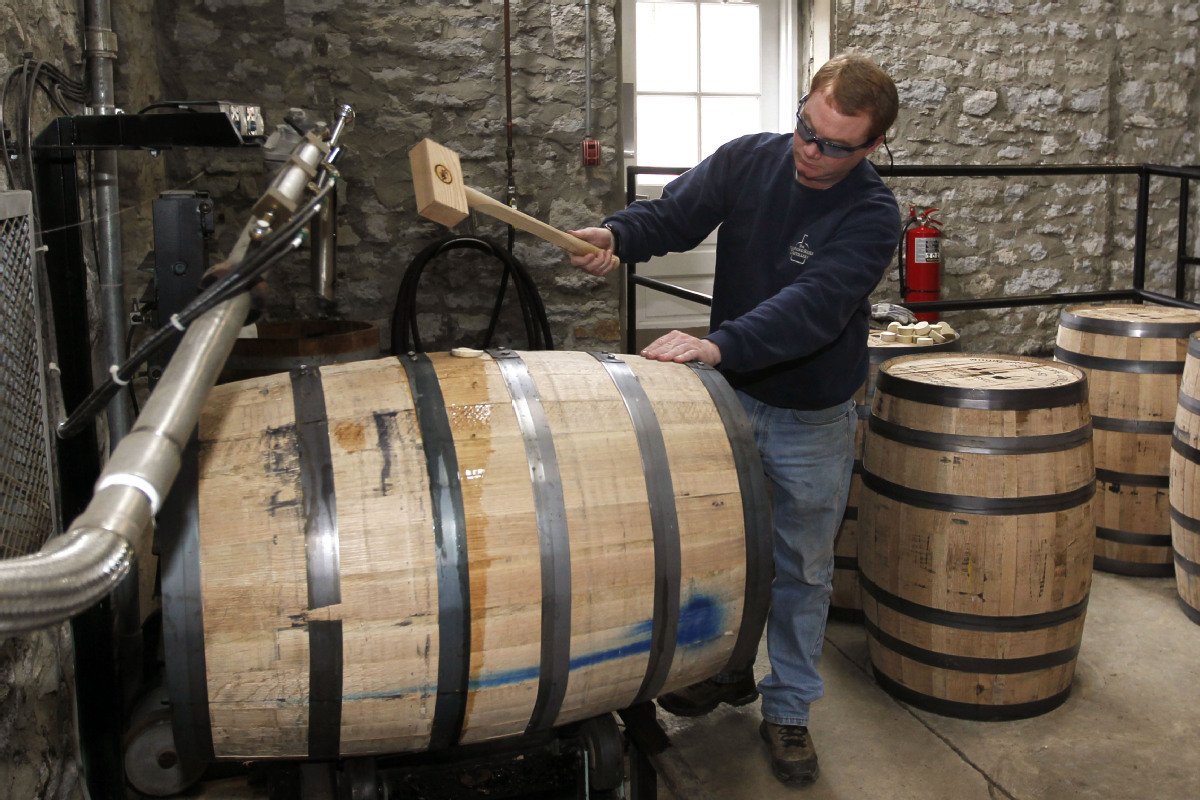 "Where are you, Sen. Mitch McConnell? Kentucky needs you."
That was the beginning of an editorial on June 11 in the Louisville Courier-Journal in McConnell's home state of Kentucky that called on the Republican majority leader of the US Senate to "take off the kid gloves and do whatever it takes to resolve this conflict".
But that "conflict" hasn't been resolved, and on Friday it will become the latest tit-for-tat response against the US as the European Union imposes a 25 percent tariff on about $3.4 billion of US imports. They include whiskey -- one of Kentucky's top-10 products -- Harley-Davidson motorcycles, cranberries, peanut butter and playing cards. American whiskey has also been targeted by other countries embroiled in trade spats with the US, including Mexico, China and Canada.
"We are left with no other choice," EU Trade Commissioner Cecilia Malmstrom said in announcing the tariffs that are in response to the Trump administration's announcement last month that it would hit the EU, Canada and Mexico with 25 percent duties on imported steel and 10 percent on aluminum.
While Kentucky is home to whiskey and McConnell, Wisconsin is the largest cranberry producer in the world, as well as home to Harley and Republican House Speaker Paul Ryan. Last year, the total value of US cranberry exports to the EU was nearly $130 million, one of the highest amounts in five years, according to state agriculture officials.
Choosing products in the home states of the two top Republicans in Congress is seen as a way for the EU to put political pressure on President Donald Trump.
When European Commission President Jean-Claude Juncker said in March that he would put tariffs on Harley-Davidsons and bourbon, McConnell said, "He knows a little something about my state and a little something about (Paul) Ryan's state."
The EU's action comes amid the Trump administration's accelerating tariff dispute with China.
On Monday, President Donald Trump threatened to sharply escalate the trade spat, asking his administration to identify $200 billion in imported goods from China to be penalized with tariffs. That comes after the US put a 25 percent tariff on $34 billion of Chinese goods. Beijing immediately responded with the same tariff on the same amount of American goods. Unless, canceled or put on hold, both countries would impose the tariffs on the same date, July.
The EU tariff on bourbon comes when the bourbon business is booming in Kentucky.
The Courier-Journal editorial noted that the Blue Grass State's $8.5 billion bourbon industry generates 17,500 jobs and $800 million in payroll. There are 16 distilleries under construction or planned in the state, the newspaper said. Kentucky bourbon sales produce $825 million in federal, state and local taxes each year, with some $20 million in barrel taxes, the majority of which go to fund local school districts.
But the big growth in American whiskey is overseas. Bourbon exports to the EU totaled $154 million in 2017, up from $128 million in 2016, according to the Distilled Spirits Council.
Republicans, including Kentucky's junior US Senator, Rand Paul, and Ryan have been outwardly critical of US tariff proposals, but they have not criticized the president himself.
"Bourbon is our legacy," the Courier-Journal said at the end of its editorial, and addressing McConnell, it added: "Kentucky needs you to protect it."
But McConnell isn't taking off "the kid gloves".
Instead, he has urged "caution" to prevent a global trade war:
"I don't think anything good will come out of a trade war. And I hope we pull back from the brink here (because) these tariffs will not be good for the economy…We need to work this out in a way that's comforting to everyone."