Whiskey makers fear trade war consequences
Share - WeChat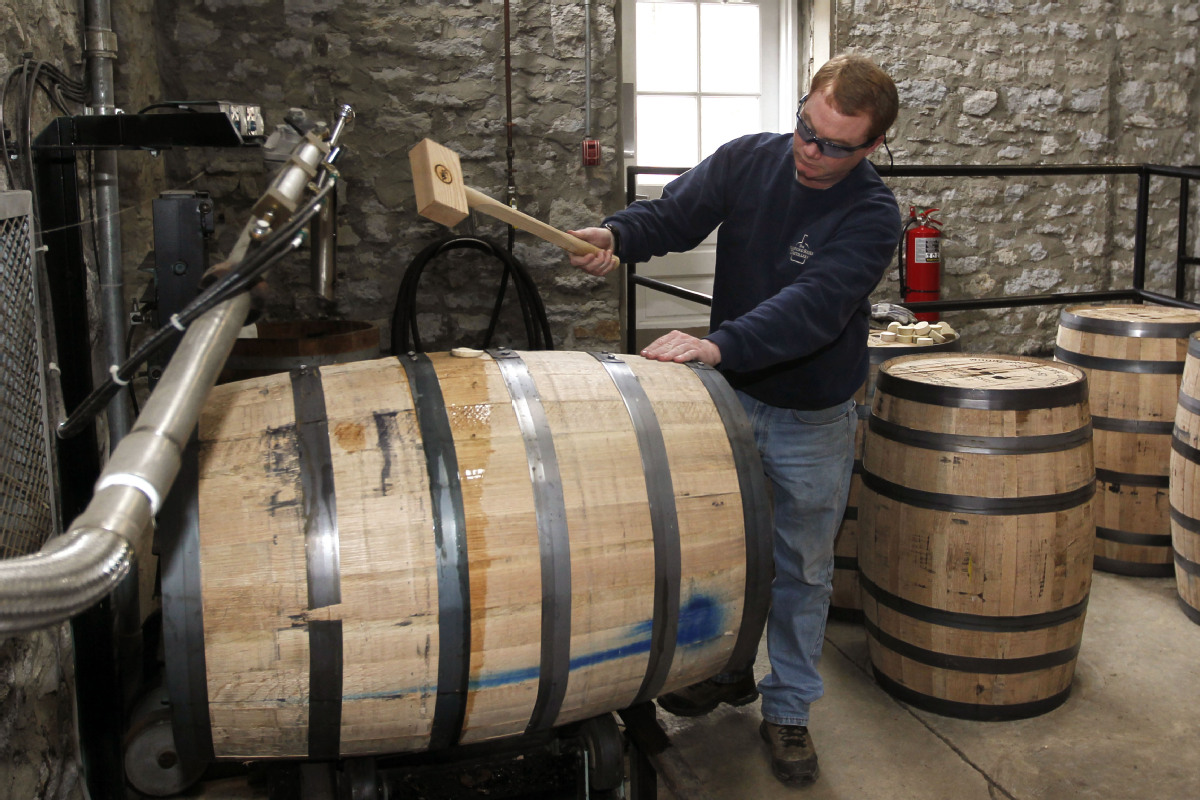 US whiskey makers say they see great demand and rapid growth in China, but right now, they also see both being hurt if China imposes a 25 percent tariff.
"All US whiskey makers are looking to China," said Paul Hletko, founder of Few Spirits, a craft distillery based in Evanston, Illinois. "If the tariffs take... effect, it will have a negative impact on US whiskey exports, it will slow down the growth of this market with great potential if not eliminate it. I'm talking with my Chinese distributors and we are monitoring the situation closely."
"We've been exporting to China for about two years, and about 50 percent of our business is in Shanghai," Hletko said, adding most of the exported products are bourbon and rye.
Last month, the Chinese Ministry of Commerce said it plans to impose the 25 percent tariff on $50 billion worth of US exports. The action is a direct response to the Trump administration's list of about 1,300 Chinese exports-also worth about $50 billion annually-that it intends to target with 25 percent tariffs.
Total imports of US spirits by China in 2017 were valued at $12.8 million; of this, $8.9 million was whiskey, said Frank Coleman, senior vice-president of the US Distilled Spirits Council, in an email to China Daily. "American spirits exports to China have grown by almost 1,200 percent from $959,000 in 2001."
China's overall market was worth $611.5 million in 2016, according to the latest data from wine and spirits analytics firm IWSR, with Scottish whisky imports taking up virtually all of the market. US whiskey imports are in second place but growing rapidly.
"The US exports about $1.5 billion worth of spirits abroad, and many producers in America are pinning their future growth to exports," Reid Mitenbuler, author of The Bourbon Empire: The Past and Future of America's Whiskey, told CNBC. "From my conversation with spirits companies, China represents a huge potential market," Mitenbuler said.
The US-based liquor conglomerate Brown-Forman, which owns the Jack Daniel's brand as well as Old Forester and Woodford Reserve, names the US as "the most important market", and it describes China as an "emerging market."
The US Distilled Spirits Council said in a statement that "we strongly supported China's entry into the World Trade Organization in 2001. This resulted in a dramatic reduction in China's tariffs on US spirits, from 65 percent to 10 percent ad valorem. In addition, China last year further lowered its tariffs on whiskeys and brandies to 5 percent ..."
"Chinese consumers, like others around the globe, are clearly finding favor with the flavor, heritage and mixability of American whiskey. It would be a shame to punish consumers, along with the Chinese hospitality sector, as an unintended consequence of this trade dispute," according to the statement. "We hope the US and China can soon resolve their differences without subjecting US whiskey exports to China to a 25 percent tariff, which will harm Chinese consumers, its hospitality sector and US whiskey exporters."