China's support for WTO causes lauded
Share - WeChat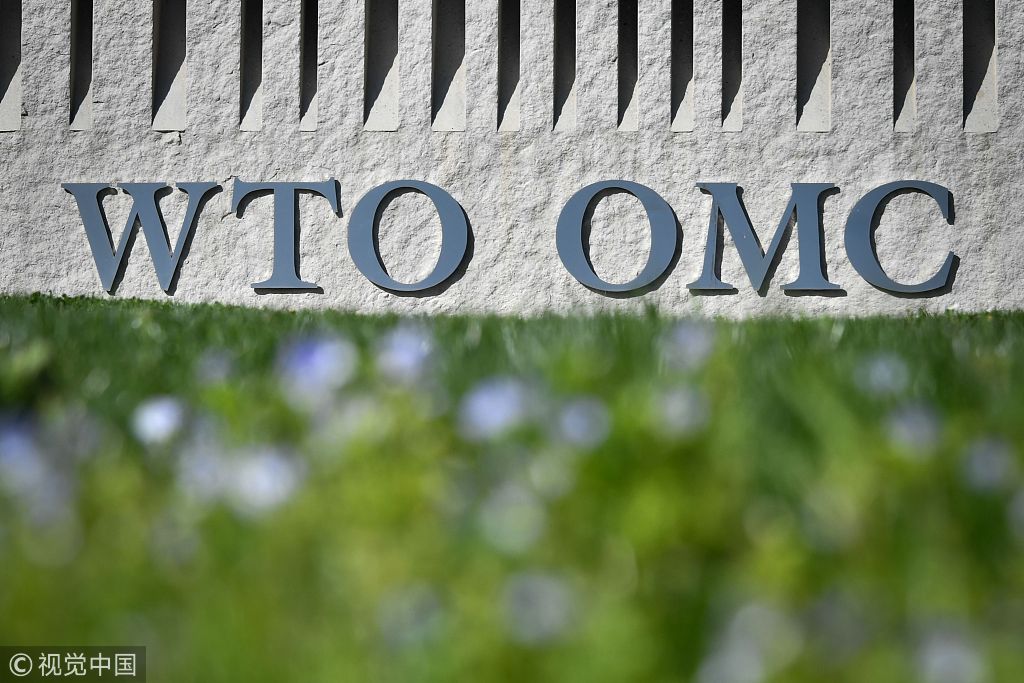 White paper lists, identifies nation's commitment to global system
The World Trade Organization has lauded China's commitment and support for trade-related matters and praised the white paper issued by the nation on the subject.
Keith Rockwell, the WTO's spokesman, told Xinhua News Agency that the country has played a vital role in the successful negotiations on the Trade Facilitation Agreement and the expanding of the Information Technology Agreement. He said the secretariat of the organization welcomes and appreciates the support China has shown to the WTO.
The official said the white paper spells out China's commitments to the multilateral trading system, which the WTO oversees.
China was among the first batch of WTO members that ratified the TFA, which is a key instrument to lower costs during global trade. China also submitted its ITA expansion commitment to the WTO in September 2016 and started to implement its tariff cuts on related goods immediately afterward.
On Thursday, China released its first white paper titled China and the World Trade Organization, which listed China's commitment to the WTO and support for the multilateral mechanism.
"China has basically fulfilled all WTO rules and rulings," said Vice-Minister of Commerce Wang Shouwen during a briefing on the white paper on Thursday, quoting Adam Posen, president of the Peterson Institute for International Economics.
"After joining the WTO, China has opened its commodity and investment market to global trade partners and has created profound opportunities for developed and developing economies," Wang said.
"2018 marks China's 40th anniversary of the implementation of its opening-up strategy, and the white paper will let the world know more about China's opening-up situation and the efforts made by it since it joined the WTO," said Liang Yanfen, an international finance expert with a think tank of the Commerce Ministry.
However, the WTO mechanism is not perfect, Wang said, adding that China will firmly support the multilateral trade mechanism and help find solutions to the problems it is facing.
"Geneva (the WTO headquarters), is worried about the difficulties at stake. For example, the core function of the WTO is its trade dispute settlement mechanism, but some WTO members are blocking the appointment of Appellate Body members," he said.
"Also, some members of the organization are misusing the national security exception," he said. "Such issues are posing serious challenges to the multilateral trade system."
Tu Xinquan, director of the China Institute for WTO studies at the University of International Business and Economics in Beijing, said although there were some faults in the WTO mechanism, it remains an efficient organization.
Xinhua contributed to this story.