New perspective on Shanghai shown on stage
Share - WeChat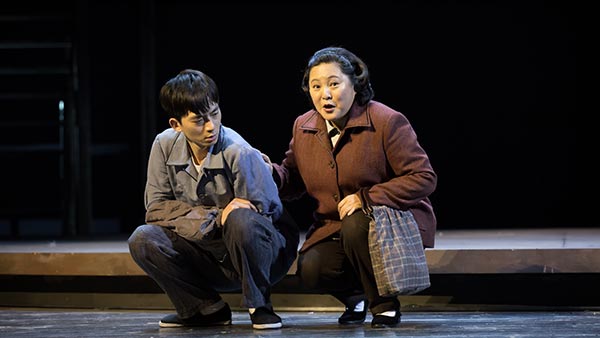 The first work focuses on the stories of three brothers: A Bao, Hu Sheng and Xiao Mao. "We were very careful in creating the first season, strictly following the original style of Jin's work," she says.
"We want to stress the relationships between people against the urban backdrop of Shanghai, hoping to present Jin's attitude in the novel: impartial; not to judge anything happening in the world of the novel, whether it is sorrowful or joyful."
Although the novel talks about trivial things, they appear very poetic, which is what I try to keep in the drama," she says.
Recently, hundreds gathered at the Beijing Tianqiao Performing Arts Center to see the first show of the Fan Hua trilogy.
And when the lights came on, there appeared a big disk in the center of the stage, which would revolve when necessary to represent action like strolling the streets or to express certain emotions. It was the creation of the director Ma Junfeng.
In the background, there was a big screen, on which abstract images or videos designed by artist Lei Lei would show to help create the visual feeling of the city.
The makers also invited Shanghai musician Lou Nanli, also known as B6, to create the electronic music for the play.
Most Popular