Join us to be 'The Next Légende!'
"The Next Légende" pioneering entrepreneur campaign kicked off at Domaines Barons De Rothschild Lafite's official platform on WeChat. The campaign, launched by Légende, a brand under DBR Lafite, aims to discover the "Next Légende" in the minds of public. Designed for people who start their own business, the campaign focuses on the Legende brand spirit of innovation and pioneering to uncover the stories of innovators and pioneers and to help young entrepreneurs succeed. Two weeks after its kickoff, the contest has attracted near a hundred entrepreneurs and thousands of supporters!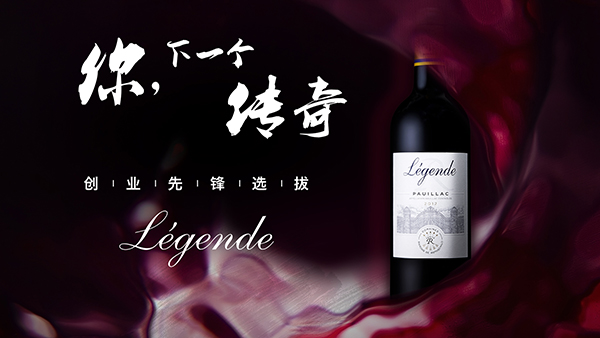 Each person imagines and defines a "legend" differently. "The Next Légende" begins at the consumer-favored field of lifestyle and plunges into diverse areas including food and wine, culture and entertainment, fashion and design, leisure and travel, health and science, and artificial intelligence to discover the most innovative and pioneering spirit behind the "The Next Légende".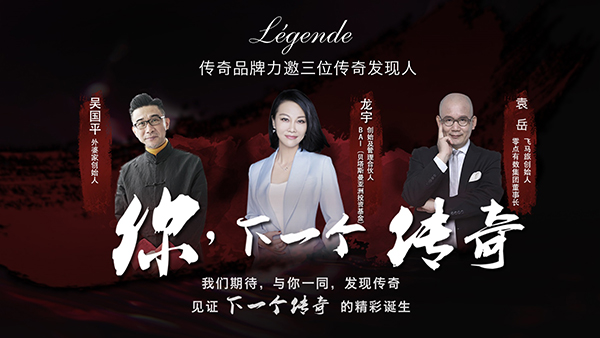 The 100-day event formally kicked off on DBR Lafite's official WeChat account, you can follow our official account "DBR_Lafite" to view details, register, or click the link here to attend the campaign, and get the chance to win our legendary award.
Designed for the public, the Pioneering Entrepreneur Campaign encourages general consumers to vote for their chosen candidates. Three specially invited "Légende Discoverers" who are influential in their field will join the public online to select 6 "Légende Candidates" to enter the final competition There, the three "Légende Discoverers", mass consumers, media and industry insiders along with a mysterious guest will witness the birth of the "The Next Légende". Highlights from the final competition will be available on Tencent Video on September 9th.
For his or her spirit of innovation, pioneering, and inheritance, the winner will receive PR support worth one million RMB media value. He or she will also have the opportunity to have an in-depth dialogue with DBR Lafite's representative. Furthermore, Légende will continue to follow his or her entrepreneurial project after the campaign concludes, helping and witnessing its growth and development going forward.
Most Popular