Join us to be 'The Next Légende!'
The Birth of Légende
Born in 1995, Légende inherited DBR Lafite's century-old winemaking techniques. Their innovative ideas mark each bottle with the flavor of the Bordeaux and the Rothschild family and offer consumers classic, beloved Bordeaux wines for everyday drinking.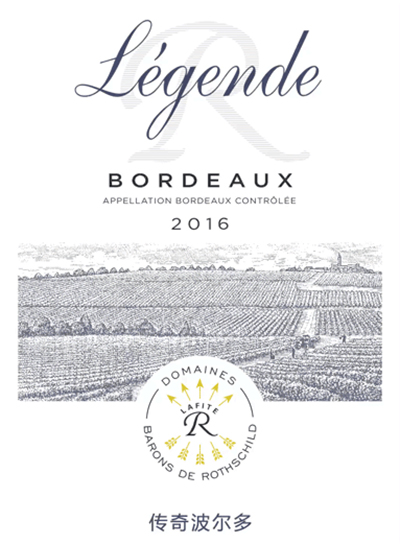 Coming from the best producing areas in Bordeaux, the Légende product line consists of Bordeaux Blanc, Bordeaux Rouge, Médoc, Saint-Emilion and Pauillac. The labels of these five wines reveal the Bordeaux vineyard landscape up-close and at a distance, and they symbolize the gradual advance in quality of the wine collection. This change exquisitely reflects the story behind the label and inside the bottle, as well as Légende's attention to detail.
Légende in China
Légende and China have been connected since the last century. In recent years, both the brand and consumers have witnessed the vigorous growth of China's wine market. Légende has always valued interaction and communication with the final consumer and prioritized the consumer experience. In terms of wine pairing, Légende has plunged into China's food and wine culture. Through various mediums such as banquets, documentaries, and interactions on social media, it has taught consumers how to taste Légende wines in everyday life.
In the future, Légende plans to hold more marketing activities to popularize wine knowledge, its backstory and how best to appraise it, all while enjoying a glass.