Chinese dancers are adding cultural elements for local flavor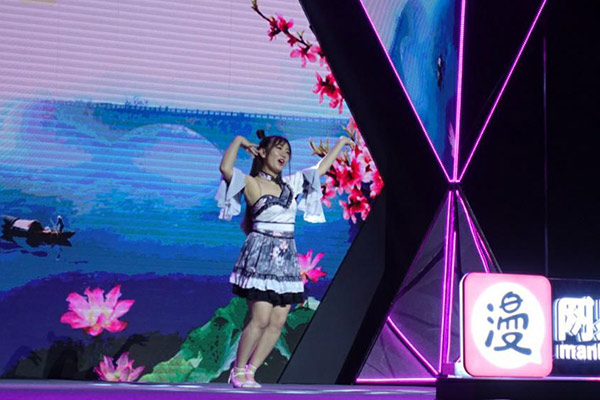 Xiao Na dances in black-and-white hanfu clothing with long sleeves that swish to make her appear like the koi spirit that sacrifices itself for its owner in the Chinese song, Jinlichao (Missing Tale).
As she spins with swift steps and kneels with her arms outstretched, a voice sings: "The fire depicts the face and burns out the time. Don't leave me all alone in the world, withering in the dream."
Xiao performed the dance in the final stage of a zhaiwu competition in Zhejiang's provincial capital, Hangzhou, recently.
While the trend originated in Japan and refers to a dance that is based on pop culture, particularly online, many zhaiwu practitioners in China are adapting it to Chinese culture.
"I'm obsessed with the combination of dynamic rhythm and ancient Chinese songs' soothing melodies," Xiao says.
"It's my way to carry forward Chinese culture and show my confidence in my nation."
Xiao says that while most dance pieces incorporate aspects of animation, comics and games culture, a growing number feature ancient Chinese elements.
The songs that mix traditional and contemporary components take inspiration from history or literature.
For instance, the lyrics of Jinlichao, which was released in 2013, were inspired by a piece of work in the style of the ancient Chinese poem.