New HR magnets hit pay dirt beyond metropolitan areas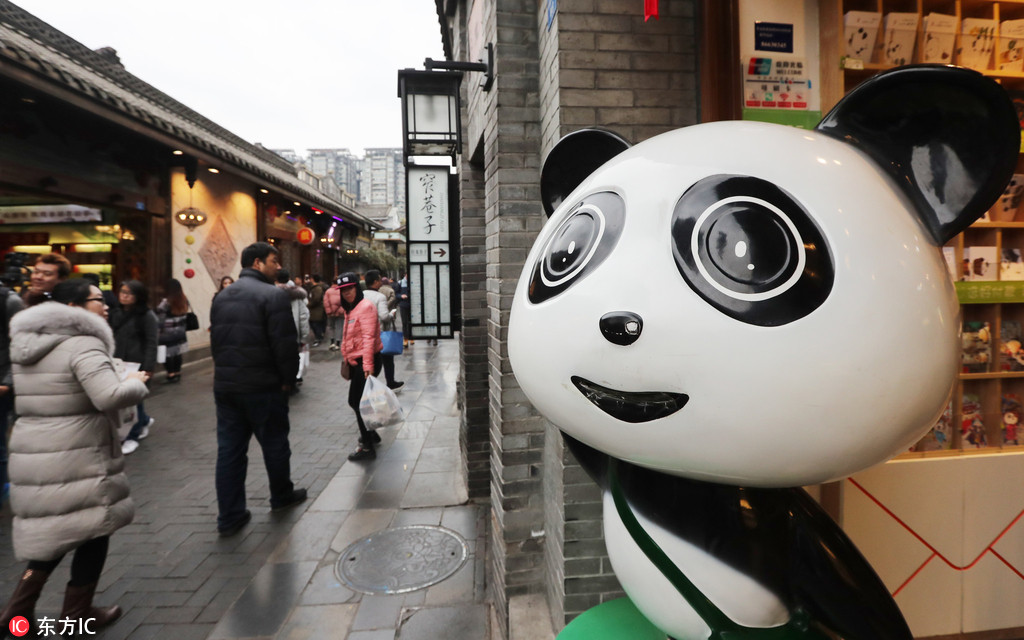 Landing a decent job in Beijing isn't as easy as adapting to smog. That is the first lesson I learned as a jobseeker three years ago.
I was one of Beijing-based universities' 81,000 postgraduates, the 2015 batch, all vying for a foothold, hoping to somehow land a decent job, zero in on a soulmate and live happily ever after.
Armed with a master's in journalism, I hung on in Beijing, convinced the capital was one of my best options, if not the only career launch pad in sight.
The competition for jobs was fierce. It's a different story now.
A younger schoolmate who graduated earlier this month told me Beijing wasn't even on her radar! Pray, what gives? "When good job opportunities abound in my hometown Chengdu, why should I bother about carving my niche in Beijing?"
Fun-filled lifestyle and delicious food distinguish the capital of southwestern Sichuan province, so I'm not surprised she said what she said.
In a sense, things have come full circle. There was a time when jobseekers steered clear of first-tier cities because even rented accommodation was unaffordable. Obtaining local residence permits called hukou, which offer quality medical insurance and school education for children, was easier said than done.
But now, young professionals don't prefer metros such as Beijing and Shanghai because smaller cities appear to offer better alternatives, following successful economic restructuring and the attendant industry upgrade.
In their bid to lure talent, growth-minded smaller cities are pulling out all the stops and are leaving no policy stone unturned-housing subsidies, incentives for research, funding for startups, quality lifestyle options, what have you.
No wonder, Chengdu is fast emerging as an important hub for gaming, IT consulting and other sectors. Well-paying jobs abound; talent commands a premium.
In 2017, the output of Chengdu's high-tech industries exceeded 937 billion yuan ($145 billion), up almost 12 percent year-on-year, official data showed. My schoolmate now works as a human resources or HR executive with a gaming firm.
Chengdu represents the trend of non-metro cities becoming talent magnets. In 2017, around 36 percent of fresh graduates who chose to work in one of the 15 smaller cities such as Hangzhou, Chengdu and Wuhan, were from other regions-that's up 7.4 percentage points from 2015, according to the annual College Graduates' Employment Report.
In Hangzhou, the capital of Zhejiang province, 55 percent of new hires were from other regions, beating first-tier city Guangzhou, capital of Guangdong province (45 percent).
It's conceivable small cities' emphasis will soon shift from quantity to quality of talent, intensifying the competition. So, young professionals, including yours truly, would do well to keep improving themselves in terms of knowledge and skills, to remain gainfully employed.
Last week, during a business trip to Hangzhou for an interview with a top executive of a leading Chinese smartphone maker, I bumped into an old pal who now doubles up as a part-time citizen journalist on social media in her spare time. She is a full-time civil servant in Xiamen, a city in Fujian province.
Thanks to tech advances, she conducts her interviews side by side with me. How quickly things change! Not long back, she used to say Beijing was the only city that would help mold me into a crack reporter. Now, where you live doesn't really matter in terms of what you can do.
Proof of that are smaller cities, which are embracing latest technologies to upgrade themselves, as if there was no tomorrow.