Frasers Hospitality bullish on China's growth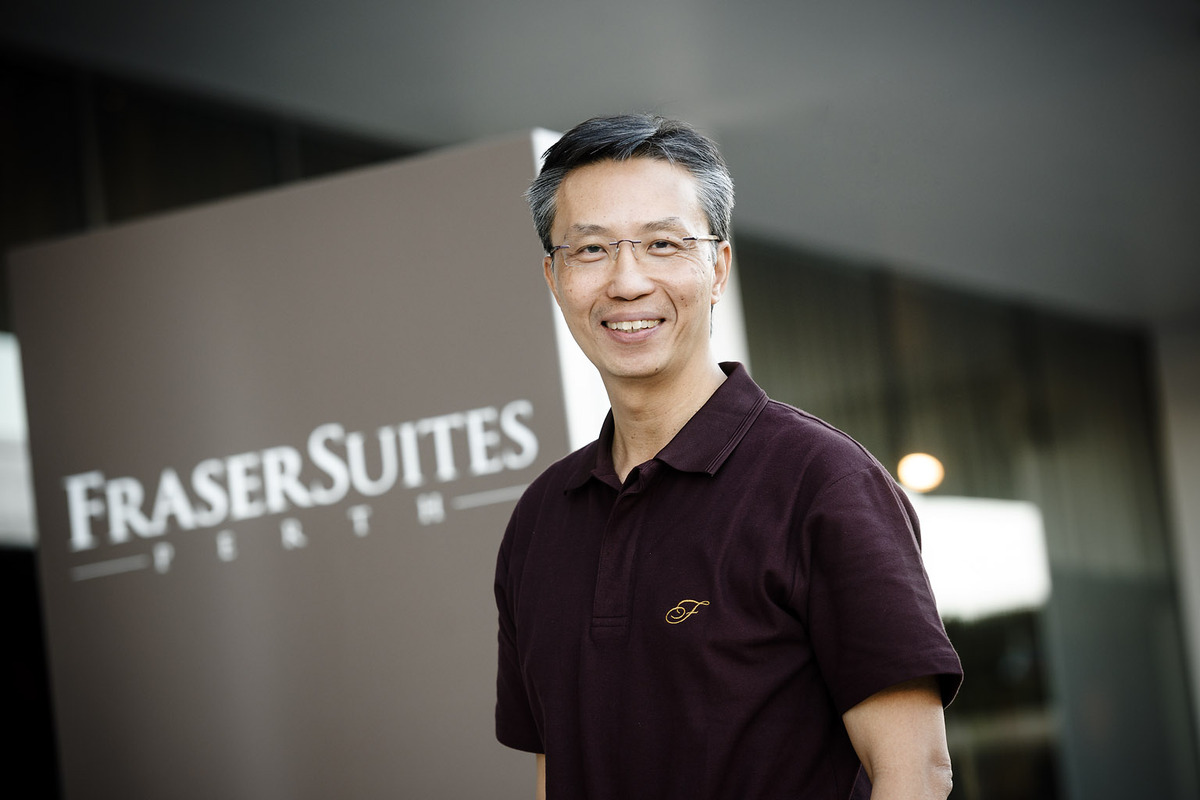 Singapore-based Frasers Hospitality, a global serviced apartment brand, opened its second property in Tianjin this month, showing its strong confidence of the Chinese market.
"China is key to our future growth as it currently represents a quarter of our portfolio. The opening of Fraser Place Binhai Tianjin is significant as it underlines our ambitions to grow our presence in China," said Choe Peng Sum, CEO of Frasers Hospitality.
The serviced residence provider established its presence in China in 2005. Now it has 16 properties in 11 cities, including Beijing, Changsha, Chengdu, Dalian, Guangzhou, Nanjing, Shanghai, Shenzhen, Tianjin, Wuhan and Wuxi. Another 16 properties are in the pipeline by 2022.
This year marks the 40th anniversary of China's reform and opening-up. In an exclusive interview with China Daily Website, Choe shared his views on the country's socioeconomic development.
Q: Please use three words to describe changes in China in the past 40 years.
A: China saw great progress in connectivity with the world, intellectual property development and the infrastructure connection between cities.
Q: What are the biggest achievements that you think China has made in these 40 years?
A: The advance of China's technology and intellectual property, especially in the internet field. The internet and the smartphone are in common use in China. Technology companies, such as Alibaba and Tencent, are growing so fast. A lot of major companies are doing so well in the high-tech sector.
Q: How do you view China's role in the world today and in the future?
A: With more and more opening-up policy, China is now kind of being seen as a nation connected with others. I think there will be a lot more influence in terms of not only economy but also in terms of world politics.
Obviously the importance of China in trade cannot be undermined. China is very conscious about the environment and responsible enough to take on environmental issues.
Q: How has your company benefited from the reform and opening-up policy?
A: Most of our guests, when we started 14 years ago, were expats from international companies. There are still quite a number of them, but we have begun to see the rise of Chinese local companies. They are coming up. That's an important sector for us. They are wealthy and they like to stay in better accommodation. We are beginning to benefit from a lot more local companies.
Q: How did your company perform in China last year?
A: We have noted a 10 percent growth in the number of room nights booked by Chinese travelers from fiscal year 2016 to 2017 across our global portfolio of properties. Our first property in Tianjin has proven to be popular, having recorded an average occupancy that is upwards of 90 percent.
Q: What role does the Chinese market play for Freudenberg now and in the future?
A: The Chinese market is very important. A lot of properties in China are performing very well.
China's huge population and rising consumption power, coupled with its self-contained and self-sustaining economy, make it an attractive market. The rise of Chinese millennials also is driving growth.
Frasers Hospitality is strengthening its presence in China and leveraging the opportunities of China's burgeoning domestic tourism market. Chinese travelers also account for almost half of the guests in the country, signifying China's booming domestic travel market is ripe for more expansion within the country.
Q: What are the challenges your company faces in China today? And how will the company overcome it?
A: One of the major challenges we are facing in China, surprisingly, is labor. Because there are a lot of other hotels, even five-star ones are opening in China. So the requirement of labor is very strong.
There is a huge demand for the young who know English and are very good at guest relations. I think it's going to be harder and harder to find employees and I guess labor costs will go up, especially when some new hotels open up. They will pay more and take all experienced people. Recruitment will have to pay more.
We have specially designed a promotion program to keep the staff. As the company is expanding, there will be more chances for promotion. In addition, the core value of our corporate culture is to believe in people and keep people happy to work here.