SmartStudy launches new tutoring brand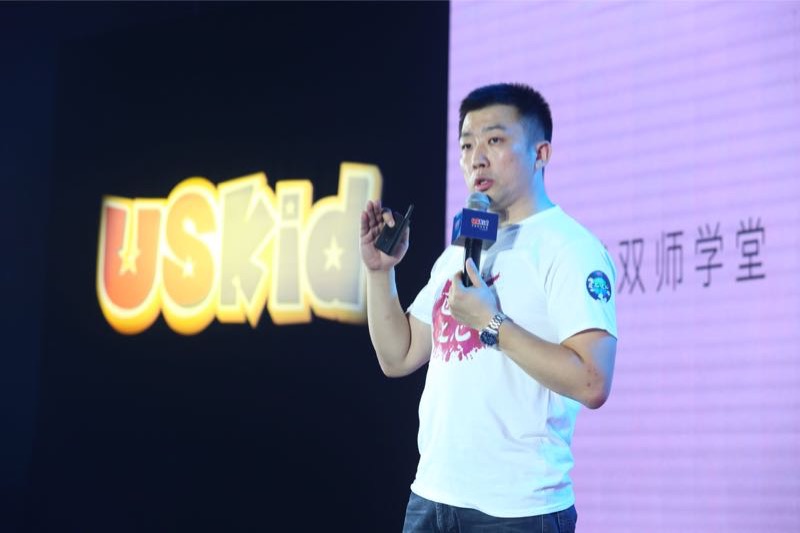 On Friday, Chinese online education company SmartStudy announced it would tap into the tutoring segment for children by launching its new brand USKid.
Targeting children between the ages of 3 and 12, the new brand will help Chinese children improve their English under the guidance of two teachers — a foreign teacher online and a Chinese teacher offline.
"(People think) learning from foreign teachers creates a 'well-rounded' environment but in fact, children are learning in a passive way," said Zhai Shaocheng, co-founder of SmartStudy and also a leader at USKid.
"By integrating online and offline and combining teachers from both China and abroad, we endeavor to help kids be immersed into a pure English-learning environment," he added.
SmartStudy, founded in 2013, has been focused on helping Chinese students study overseas with its businesses, which include counseling and test tutoring. It has established 34 learning centers across the world.
Notably, the company has scrambled to build a set of artificial intelligence-enabled education systems to make online education "smarter".
Its online courses for USKid, for instance, have been embedded with advanced technologies including motion capture, AI and augmented reality to create a vivid and interactive learning environment.
Wei Xiaoliang, founder and CEO of SmartStudy, said the company will also open its technology platform to partners and hopes to gain an edge in the global online education sector.