Crisp and to the point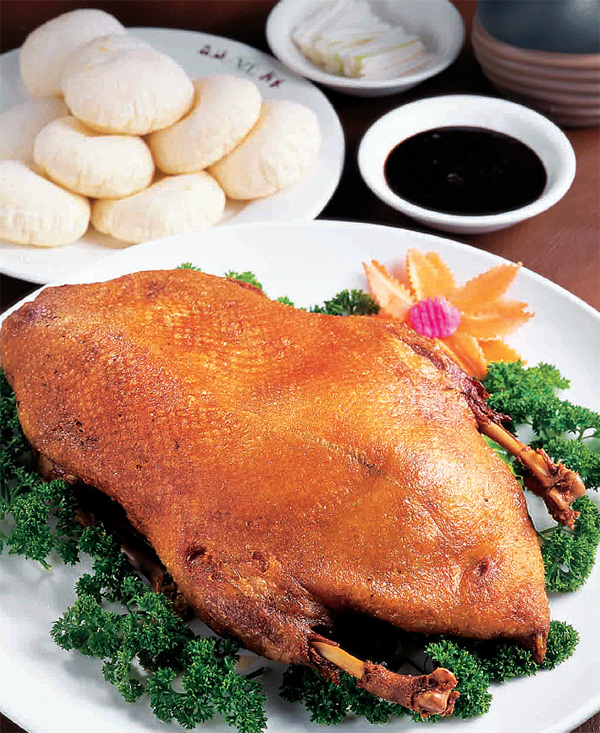 Jinyangfanzhuang serves a blend of Shanxi, Huaiyang and Shandong cuisines, and its unique take on a crispy duck dish. Li Yingxue reports.
A Chinese wisteria vine sprawls along the north side of the road, while in the yard behind it - which once belonged to the man who planted it more than 200 years ago - a cherry-apple tree of the same age still thrives. While they used to share the space with the man who planted them, the trees now only have each other for company.
The yard is still divided into two main areas. While one half remains the former residence of the planter, Qing Dynasty (1644-1911) scholar Ji Xiaolan, the other is home to Jinyangfanzhuang, a well-known Beijing eatery that opened there in 1959.
Lao She (1899-1966), one of China's most influential modern authors, was a regular diner there. He even wrote a poem about the restaurant, describing how he loved to sit and eat in the yard there, gazing at the backdrop of wisteria.