Eat healthy: Kombu and squid steamed rice
Share - WeChat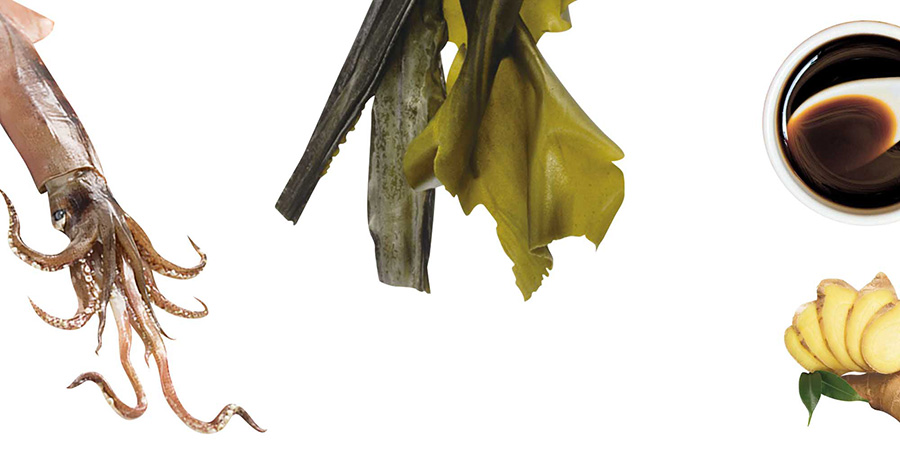 Savoury, detoxifying and good for your bones – explore the magic of the king of seaweed.
There are more than 10,000 different types of seaweed in the world, but only one is crowned the "king of seaweed" – kombu.
It's low in calories and rich in a variety of health essentials, including fibre and minerals such as calcium and iron. The former
is your best detox friend, while the latter two play critical roles in improving skeletal functions and the immune system. What's more, the delightful combination of kombu and squid will satisfy your palate for that elusive, savoury taste of umami.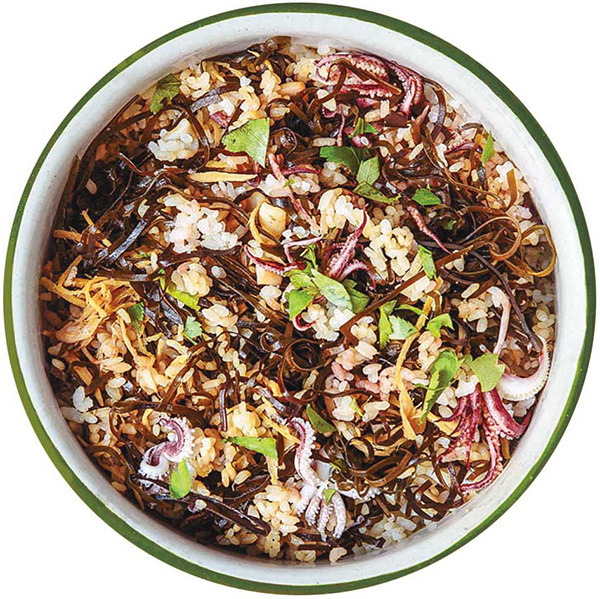 How to prepare (serves two)
* 125g of fresh or defrosted squid, cut in half with the tentacles left whole
* 2 pieces (about 35g) of kombu, soaked in water for 8 hours, then shredded
* 1 cup of Japanese short-grain rice mixed with red rice (which has twice the fibre of white rice)
* 1 small piece of ginger, peeled and julienned
* 1 teaspoon soya sauce
* 1–1.5 cups of water (enough to submerge all the ingredients)
* Chopped parsley (optional)
In a rice cooker or a saucepan, put in the squid, kombu, mixed rice and ginger. Make sure all ingredients are below the water's surface. After bringing it to the boil, add the soya sauce. Then reduce the heat to low if you're using a saucepan; cook until the rice is tender, for about 30 minutes. Stir well and serve; garnish the dish with parsley if desired.

Most Popular