Young artists decorate Shanghai with 3D murals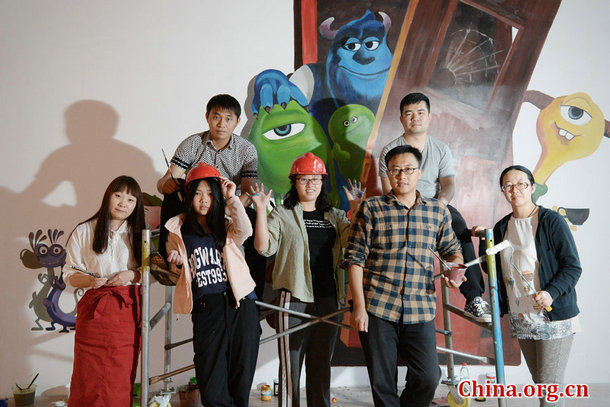 A group of young artists have adorned a number of sites in Shanghai with 3D murals painted on walls and the floors, making the metropolis more distinctive and approachable.
The eight young muralists, who graduated from different art schools and colleges across the country and share similar tastes and interests, found each other in Shanghai and now work together.
Yue Yawei, an art college graduate from Ningxia Hui autonomous region, came to Shanghai 10 years ago to establish a career. He cycled through several jobs before becoming the boss of his own 3D mural-painting business three years ago.
Yue's idea to start a company came after he took a short-term contract painting 3D murals in a hotpot restaurant. He received a considerable sum for the job, which inspired him to tap the market potential of 3D mural painting.
Yue later resigned from his job as a web designer and devoted himself wholly to the creation of 3D murals. In 2015, he launched his own company, which now employs a team of ten.