Restoring Chinese art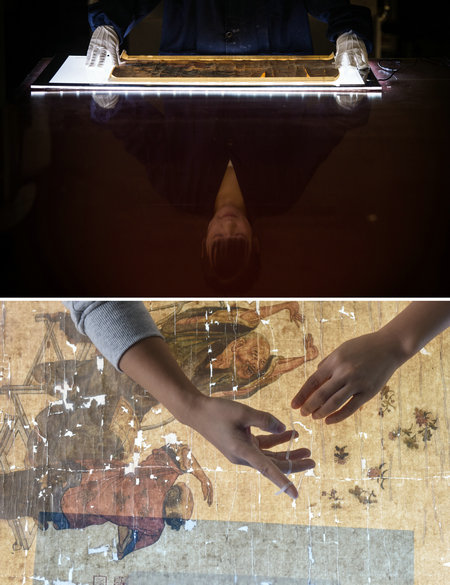 Restorers of ancient Chinese art and calligraphy need to focus on the historical context of the artworks when working on them.
"We should focus not only on the ancient calligraphy and paintings themselves, but also on the art, culture and civilization hidden within," says Zhang Bin, the director of the Conservation and Identification Center of Documents and Paintings at Renmin University of China.
Zhang made these comments at the 2018 International Summit Forum on the Authentication, Restoration and Protection of Chinese Ancient Calligraphy and Paintings which took place in Beijing between June 5 and 7.
According to Zhang, the center has been seeking to connect with world-renowned museums, galleries, institutes, artists and critics, to protect Chinese ancient art and calligraphy on a global scale since the first forum was held in 2016.
So far, the forum received academic support from 28 museums and archives from China, the United Kingdom and the United States, including the Palace Museum and the British Museum.
Echoing Zhang's concerns, Yu Hui, the director of the Research Laboratory at the Palace Museum, focused on the earlier preservation and restoration work done on five renowned pre-Yuan-Dynasty paintings.