Tongguanyao Museum opens in Changsha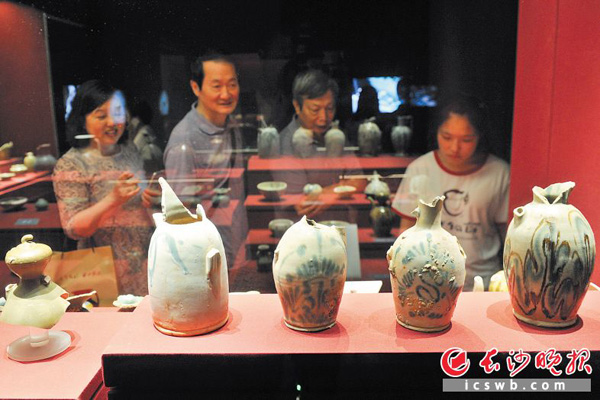 The Tongguanyao Museum, focused on the Tongguanyao kiln and its 1,200 years of history, opened May 14 in Changsha, Hunan province. The museum displays more than 1,000 pieces of cultural relics related to the kiln, including 162 pieces salvaged from the Belitung shipwreck and collected from abroad, which are going on display for the first time. Meanwhile, a documentary series about the archeological site where the museum stands also started broadcasting.
The Belitung shipwreck, the oldest Arabic ocean liner found so far, was salvaged off the coast of Indonesia in 1998. It was made famous during the Belt and Road Forum for International Cooperation held in 2017, as President Xi Jinping mentioned it as a witness to the maritime Silk Road.
Over 67,000 pieces of Chinese ceramic wares were salvaged from the sinking ship, including more than 50,000 pieces made at the Tongguanyao kiln. Most of the relics were bought by a Singaporean enterprise, while 162 pieces were obtained by the German collector Tilman Walterfang.
The management department of the Tongguanyao site signed an agreement on the collection of cultural relics with Walterfang on Sept 29, 2017, so that the 162 pieces returned to the site on last Nov 10 for the benefit of Chinese audiences.