GM to roll out 20 new energy vehicle models in country by 2023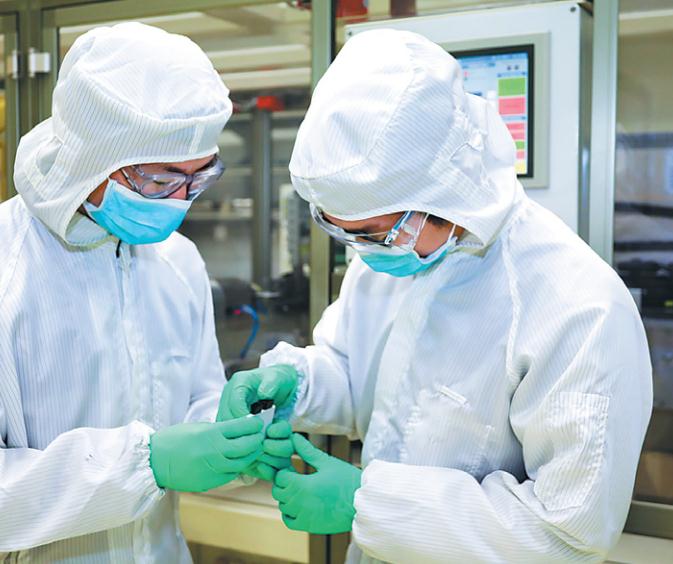 General Motors Co has unveiled a plan to offer 20 new energy models in China by 2023 as part of efforts to stay competitive in its largest market and realize its long-term goal of building a future of zero emissions.
The plan was announced on Tuesday; previously, GM had said it would launch 10 such cars in the country between 2016 and 2020.
Currently, GM is selling the Cadillac CT6 plug-in hybrid, the Buick Velite 5 extended-range electric vehicle and the Baojun E100 electric vehicle in China. It is also about to introduce the plug-in hybrid and the electric version of the Buick Velite 6 in the country.
It has not released the number of its new energy car sales, but it is one of the most popular gasoline-powered carmakers in China. Last year, it sold around 4 million cars in the country, second only to Volkswagen.
"China is playing an essential role in driving toward a future of zero emissions, and GM is intent on helping to make it happen," said Matt Tsien, GM executive vice-president and president of GM China.
"We will continue to grow our electric vehicle portfolio in China with diverse solutions that encompass various electric ranges and body styles."
GM did not announce its goal for sales of new energy cars in the country. But it said it is confident in its ability to compete in the fierce market, where arch rivals including Volkswagen have announced more aggressive plans and local electric startups are vowing to seize their own slices of the pie.
GM said it has gained a first-mover advantage, with its EV1 introduced in 1996, and the accumulated expertise it has gained since then will sharpen its competitive edge.
"Our 20-year journey has led to the successful introduction of new critical components, new propulsion systems and entirely new vehicle systems," said Jennifer Goforth, chief engineer of GM China Electrification.
GM built its first overseas battery lab in Shanghai in 2011, in the belief that batteries constitute the fundamental building block of electric cars.
The lab develops, validates and tests battery systems and also carries out work on battery fundamentals, such as chemistry and cell design, to advance their performance capabilities, said the carmaker. "We do battery studies because we want to ensure the safety, reliability and durability of our models, which are critical to win the hearts of customers in the market," Tsien said.
Its battery plant, which started operations earlier this year, is producing battery packs for new energy models localized by its Chinese joint venture SAIC GM.
GM said the plant utilizes the same assembly processes and follows the same strict technical standards as those of its other facility, the Brownstown Battery Assembly Plant in the United States.
"Our focus is on delivering safe and reliable products that are tailored for our customers across China. For GM, driving toward a zero-emissions future is more than just about building electric vehicles," Tsien said.