Huzhou to spend 1b yuan per year to develop green finance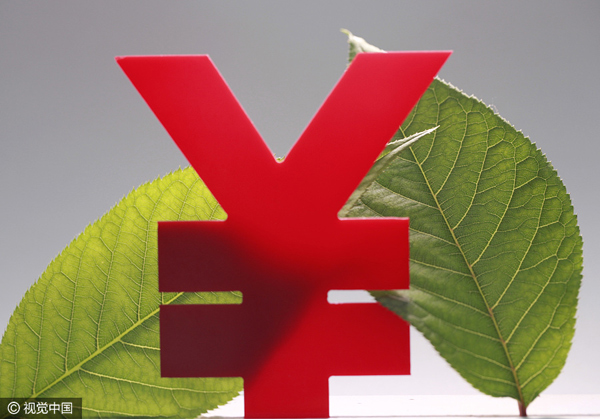 Huzhou in Southeast China is exploring new financing mechanisms to speed up the development of green finance, with a 1 billion yuan ($156 million) fiscal budget each year to support green innovations, according to the municipal finance office.
The 1 billion yuan of valued fiscal spending will be used to give incentives and subsidies for local enterprises to develop green innovations, and the maximum amount for each is expected to reach 500,000 yuan, the municipal finance office said.
These efforts to encourage green financing will be implemented until 2021.
The policy will be helpful to give some positive signals for market players, and will be helpful to guide money in related areas to support sustainable growth, according to Qian Hongwen, the head of Huzhou's Finance Office.
The local finance office has been striving to encourage the innovation of green credit products and services while reining in financial risks, Qian said.
A total of 114 green credit products have been introduced by 34 banks in Huzhou, Qian noted.
As of the end of 2017, the nonperforming ratio of banks in Huzhou was 0.95 percent, lower than the average level in Zhejiang province by 0.65 percentage points, official data showed.
The non-performing ratio for the green finance sector is only around 0.03 percent, according to the data.
To foster a sustainable market and instill trust in investors, Huzhou has taken the lead among other regions in building local green standards, using 38 indices to label products, determining whether they can be regarded as environmental friendly.
China has yet to establish a nationwide standard of green labeled products and enterprises, and there is no specific timetable for regulatory changes on the national level.