What we can learn from Xi's childhood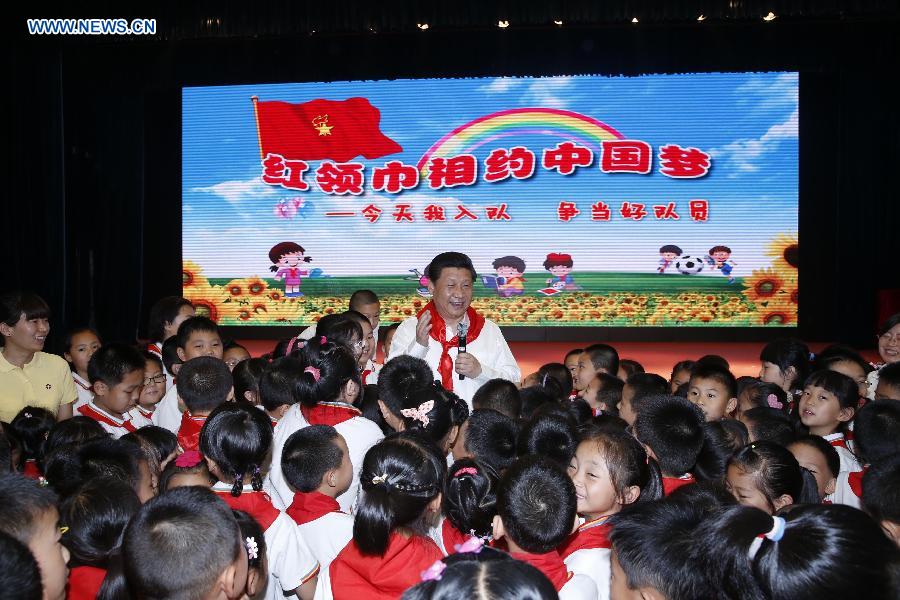 Taking responsibilities - Yearning for joining Young Pioneers
Ahead of the International Children's Day in 2014, Xi visited a primary school in Haidian district in northern Beijing, attending school activities and meeting students, their parents and teachers.
While attending the ceremony of the Young Pioneers, Xi told the students about his "crying story", saying "I cried because I wasn't old enough to become the first batch of the Young Pioneers." Then children all laughed when Xi asked: "Is it embarrassing to cry for this?"
Xi also talked about his experiences of being class leaders and told the children to take responsibilities in different jobs. "All sectors of society should work together to nurture the seeds of socialist values in their heart so that the values can take root and germinate," he said.