Man Group eyes rich Chinese opportunities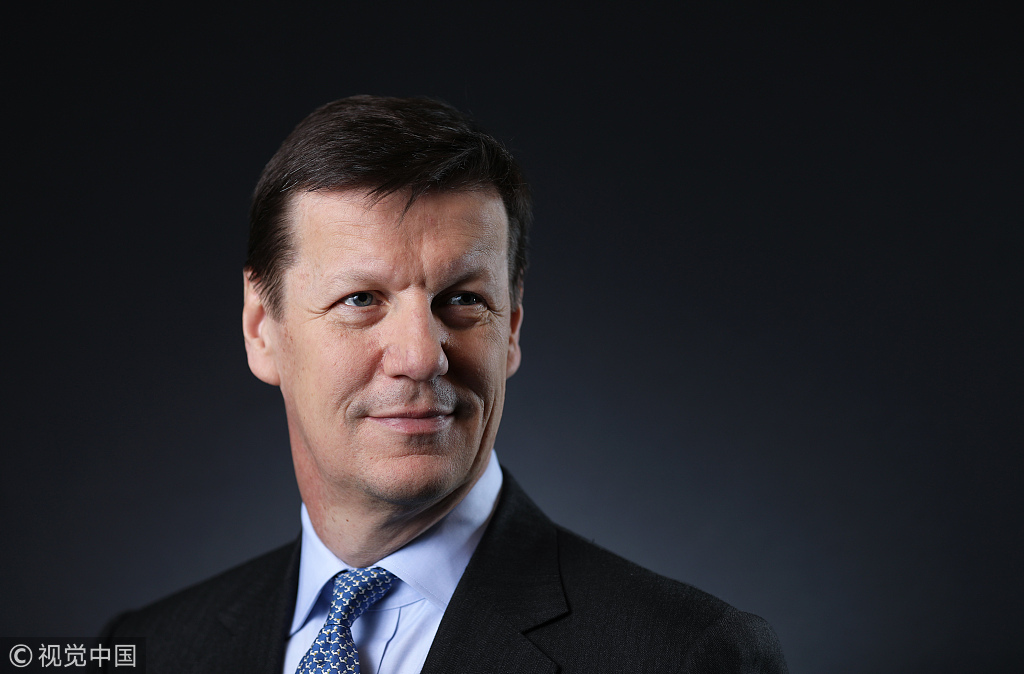 Man Group Plc, one of the world's largest active investment management firms, is stepping up the pace of issuing new funds in China benefiting from the further opening-up of the nation's financial industry, according to its CEO.
"I think the opening-up of China's financial market in the past five years has been remarkable, and we are always happy to embrace more opportunities," said Luke Ellis, CEO of Man Group Plc.
"We were very proud to be the first qualified domestic limited partnership fund manager and now a private securities investment fund manager."
Man Group has $112.7 billion in funds under management and opened its China office in 2009. In 2013, the firm was included within the first cohort of alternative investment managers under the QDLP (qualified domestic limited partnership) scheme.
Man Group has become one of the first private securities investment fund managers in China since last September through its wholly foreign-owned enterprise, qualified to raise funds in China and sell onshore products to Chinese clients.
The London-based company launched its first onshore fund called AHL China CTA in December and it has financed about 7 billion yuan ($1.09 billion). Managed by Man Group's Shanghai-based investment team, the fund focused initially on listed futures including agricultural commodities, industrial commodities, bonds, metals, and energy and stock indices.
Li Yifei, chair of Man Group China, said the scale of the fund will keep expanding, and they will increase new investment categories such as crude oil futures.
Man Group has just registered its second onshore fund last week, focusing on the Chinese A-share market.
"We have 30 years of experience in running quantitative ways of picking up the best stocks, and we are good at adapting quantitative models to new markets like China," said Ellis.
He said China is of great potential as it is one of the most liquid markets in the world, and if China's asset management market continues to develop and the regulatory environment improves, their Chinese business will have the biggest upside globally.
According to a report jointly released by China Merchants Bank and Bain & Co, the number of mainland high-net-worth individuals-those with investable assets of more than 10 million yuan ($1.5 million)-reached 1.58 million in 2016, a 23 percent compound annual growth rate from 2014. The investable assets of wealthy people in 2017 would total 188 trillion yuan.
"In the next five to 10 years, we hope to grow our business significantly to deliver high-quality returns and provide good services with our clients through a mixture of bringing international products to Chinese clients and taking Chinese markets to international clients," said Ellis.
Ellis said Man Group has double-digit growth and earnings in China, and they are keen to outperform their competitors.
China opened its asset management industry to international players in 2016 by allowing them to set up wholly foreign-owned enterprises to raise onshore funds and invest in the mainland's securities market. Previously, they could only enter the market by owning a minority stake in a joint venture with a local partner.
So far, 10 foreign asset managers including Man Group, Fidelity International, BlackRock, and UBS have successfully registered as private securities investment fund managers, according to the Asset Management Association of China.