Falling in love with skydiving
Share - WeChat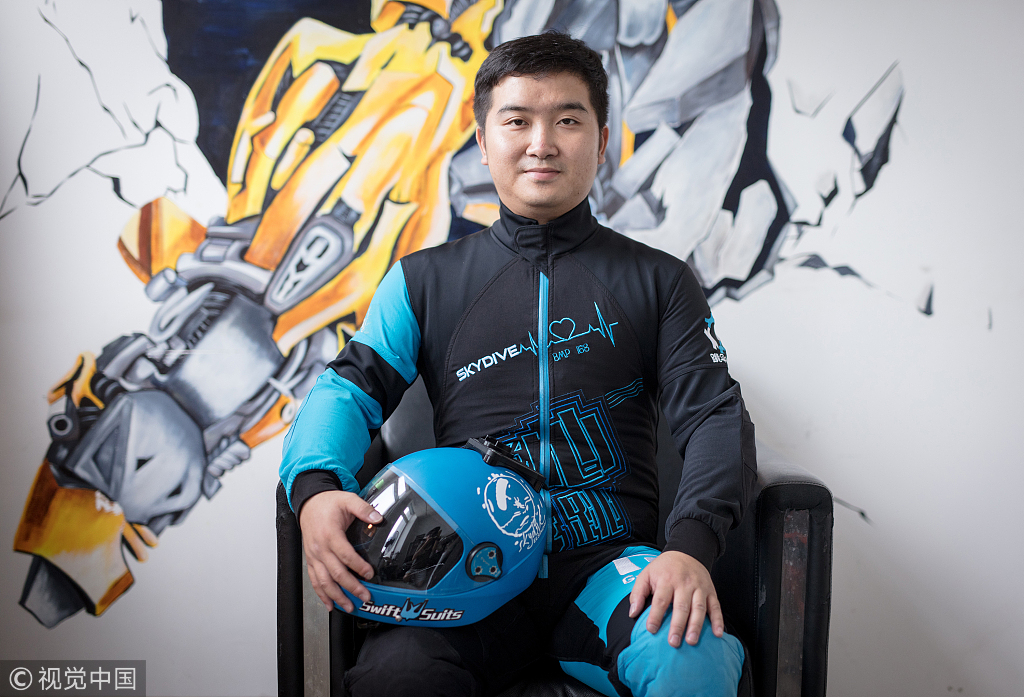 Long Mao, who experienced skydiving for the first time when traveling in Dubai six years ago, fell in love with the sport and decided to quit his job as a gaming producer and work full-time on skydiving in 2013.
His work now includes skydiving teaching, the sales and maintenance of professional skydiving equipment and high-altitude photography.
Last May, a group of seven skydivers led by Long Mao took the challenge of skydiving at a height of 10-kilometer in the United States and broke the highest skydiving record by Chinese groups.
Skydiving, known as one of the world's top three extreme sports, was niche in China even five years ago. As any kind of solo skydiving requires a certificate, there were only dozens of people having certificates in China when Long Mao was new to the sports. But now, hundreds of Chinese have got their certificates.
Long Mao, who established an organization called Skydive China, now offers training for people interested in the sport. They will get the pre-training at tunnel base and then skydive in the air.
Skydiving comes with risks. It is common for freshers to have their minds go blank and feel the sky and earth spinning round in the first three seconds after they skydive at a height of 4 km.
Long Mao also opened an online shop on Taobao, China's biggest online shopping platform, to sell professional skydiving equipment, including jumpsuits. The customized jumpsuits sold by his shop are so popular among Chinese and foreign skydivers that Long Mao even gets orders from Switzerland and South Africa.