HTC moving to VR with new smartphone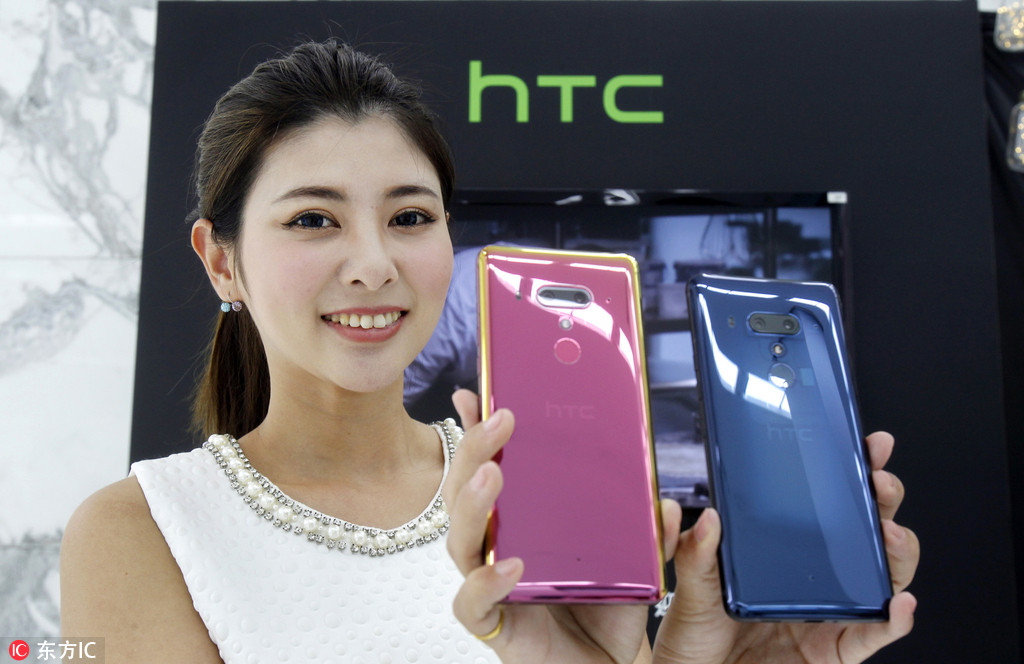 HTC Corp is putting more focus on virtual reality technology in an effort to shore up its struggling smartphone business.
The Taiwan-based smartphone supplier launched its flagship VR-enabled model — HTC U12+ — in Shenzhen on Friday, the first since it reached a $1.1 billion deal with Google in September to sell its smartphone business to the world's largest internet company.
With the VR function installed in HTC U12+, the smartphone is compatible with HTC's VR headset, Vive Focus. Users are able to receive phone calls and notifications while immersed in the virtual world of the device.
Alvin Wang Graylin, China president of HTC, said the launch of the new model marks a milestone as it means the company successfully and seamlessly integrated VR technology with mobile devices.
He added the company had made a decision to merge its smartphone and VR departments so the two can join forces in developing next-generation products.
"Many people say the VR sector is going through a chilling winter. In fact, more and more people are gaining understanding and interest in this technology. China will lead the world in VR and AR (augmented reality)," he said.
The latest launch comes at a time when HTC is grappling with a decline in its smartphone business. Global market share of HTC smartphones plummeted from 9.1 percent in 2011 to 0.68 percent in September 2017, according to market research firm IDC.
Industry insiders said the departure of its over 2,000 research and development personnel after the Google deal could make its smartphone operation even more challenging.
But Wang dismissed the concern, saying innovation would drive the company's future growth as "we combine our heritage of innovation in the mobile sector with our industry leadership in the VR/AR field."