Automakers, tech giants take to streets in race for driverless-car lead
Share - WeChat The rush for pole position in the autonomous/driverless car market has resulted in a fascinating convergence of technology companies and automakers.
The giants of Silicon Valley usually duke it out over smartphones and operating systems. Now it appears the battlefield has shifted to AI-powered cars.
The competition is international, with Chinese companies firmly in the pack.
On May 10, Beijing-based Didi Chuxing, China's leading ride-sharing company, became one of 53 companies conducting road tests in California.
Chinese companies Baidu, Faraday Future and Changan Automobile also are in the mix.
Didi opened a research facility in Silicon Valley in March 2017, to develop autonomous vehicle technology. Didi's US peers Uber and Lyft, and tech giants Apple and Alphabet, also are developing self-driving auto technology.
Apple recently announced it will increase its test fleet of autonomous cars to 55 in California, a popular proving ground for the technology. Apple has been using Lexus RX450h SUVs to test its technology.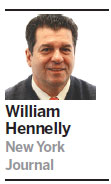 (Apple, coincidentally, has invested $1 billion in Didi, but that probably has more to do with the competition it faces from Chinese smartphone makers in China.)
Autonomous means that a car is self-powered but occupied by a driver, while driverless is exactly what it says.
General Motors' Cruise has 104 autonomous vehicles in California, while Waymo has 51. But Waymo is owned by Alphabet, famously known for being the parent of internet search giant Google, and has 600 autonomous minivans in Phoenix, Arizona, with thousands more on order for an eventual ride-sharing service.
Apple hasn't yet received permission to test driverless cars, though Waymo recently applied for such a permit.
Waymo has partnerships with traditional automakers, including Chrysler and Jaguar, to deploy their Pacifica Hybrid and all-electric I-Pace SUV, respectively.
GM plans to start a ride-hailing service with its Chevrolet Bolt, a version with no steering wheel or pedals, late next year.
GM will dedicate $1 billion of its $8 billion annual capital expenditure budget to self-driving cars and mobility services. The funds will give GM the option of developing its own ride-hailing business. (GM, by the way, has a stake in Lyft Inc.)
Ford Motor Co gets its technology from Argo AI, the artificial intelligence company in Pittsburgh in which Ford took a $1 billion stake last year.
Ford's plan is to have self-driving cars with Level 4 capability in 2021, said Sherif Markaby, vice-president of autonomous vehicles and electrification. Ford also will open a factory in Michigan to make autonomous vehicles.
Level 4 on the five-step scale of autonomous driving is when a car can drive on mapped-out routes and handle anything on the course without the assistance of a driver.
No one has tried Level 5, where the car doesn't have a steering wheel.
Baidu, China's largest search engine, has been developing self-driving software for five years. Its Apollo software system for autonomous vehicles is open-source. Baidu started testing the first version of the software in 2017 on public roads and displayed version 2.0 at CES in Las Vegas in January.
In March, the Chinese government gave Baidu permission to test cars on 33 public roads in the Beijing suburbs.
The company's goal is to get the system in buses made by Chinese manufacturer King Long later this year and, by 2020, to have Level 3-capable autonomous vehicles, meaning the car controls itself at highway speeds and alerts the driver to take over when necessary.
Baidu's first self-driving cars will be developed with Chery Automobile Co of China. The Beijing internet search engine also hopes to produce Level 4 autonomous cars in partnership with Chinese automaker BAIC Group by 2021.
Only Waymo has tested Level 4 vehicles.
The ultimate objective in the autonomous vehicle rodeo is to have driverless delivery and taxi services generating massive profits.
Goldman Sachs predicts that robo-taxis will boost the ride-hailing and sharing business from $5 billion in revenue now to $285 billion by 2030.
Bloomberg contributed to this story.
Contact the writer at williamhennelly@chinadailyusa.com.