Aiming to deliver double trouble
Share - WeChat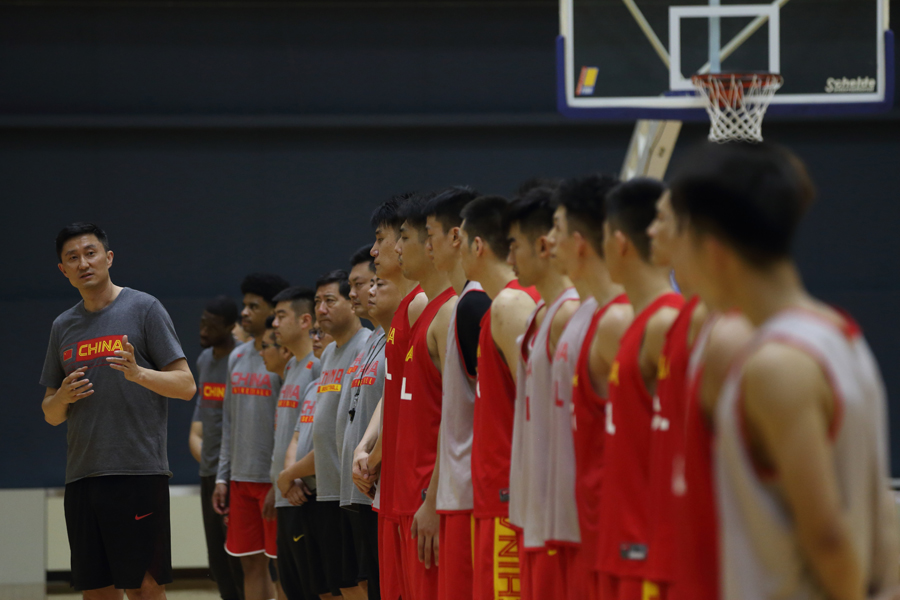 China's chances against global rivals will be twice as good
With the "Walking Great Wall" enshrined in history, China's men's basketball program has shifted focus on honing young guns in a dual-team national system ahead of hosting the 2019 FIBA World Cup.
At Beijing's national training center, where photos of Yao Ming, Wang Zhizhi and Mengke Bateer hang from the roof, a new crop of players have spent the past month dribbling, passing and shooting as part of a national program designed to reclaim the world-class prowess personified by the trio of retired NBA players.
Yao, the face of the game in China and chief of the Chinese Basketball Association, is the mastermind behind the program, which features two parallel national teams with independent coaches and rosters aimed at doubling the opportunities for young talent at the international level.
The two teams, identified as Blue and Red, will alternately represent China internationally this year before merging next year to prepare for the 2019 FIBA World Cup, which will be staged in eight host cities in September.
With China struggling to develop players to follow in the footsteps of Yao, Wang and Bateer, twice as many options could generate twice as many possibilities for the new crop to grow, said Du Feng, head coach of Team Blue.
"The double-squad system opens up more opportunities for more players, especially those who previously fell off our radar, to be evaluated, tested and improved on the national platform," Du said.
"The expanded roster also makes the competition for spots on the final roster more intense, which is a good motivation for the youngsters."