Xi's envoy Liu He meets Kissinger, lawmakers in US
Share - WeChat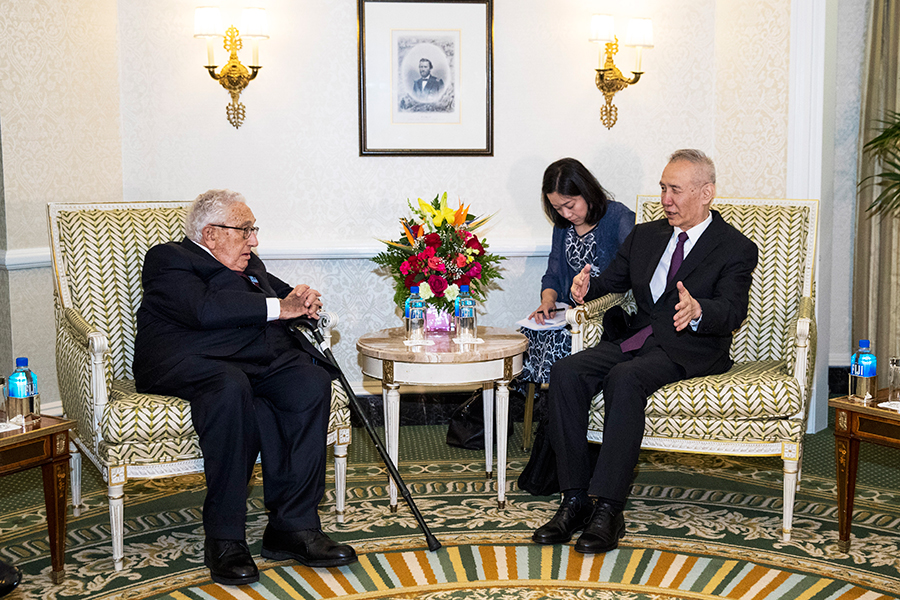 Chinese Vice-Premier Liu He, a special envoy of President Xi Jinping, met in Washington on Wednesday with former US Secretary of State Henry Kissinger and several US lawmakers, including Senate Finance Committee Chairman Orrin Hatch and House Ways and Means Committee Chairman Kevin Brady.
Liu, also a member of the Political Bureau of the Communist Party of China Central Committee, congratulated Kissinger on his upcoming 95th birthday on May 27, and expressed his high appreciation for Kissinger's long-term dedication to China-US friendship.
Liu said that under the guidance of President Xi and President Donald Trump, China-US relations have achieved important and positive progress. "My visit this time is to follow the consensus reached by the two heads of state and continue deepened exchange with the US side on China-US economic and trade issues, actively explore appropriate solutions and ensure the healthy development of bilateral economic and trade relations," Liu told Kissinger.
Kissinger said the US-China relations are consequential for global peace and prosperity.
He said managing bilateral relations requires strategic thinking and vision, adding that the two sides should strengthen strategic communication, further expand shared interests, properly manage differences and demonstrate leadership in dealing with major global and regional issues.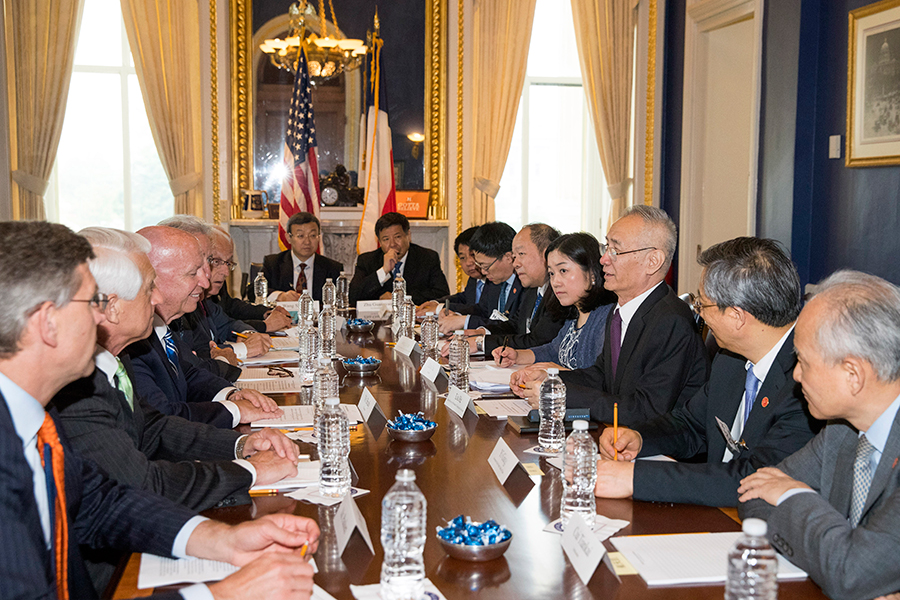 In meeting with US lawmakers, Liu said that developing long-term healthy and stable cooperative relationship between China and the US is in the interests of the two peoples and it is also the general expectation of the international community.
He said that China and the US have far more shared interests than differences, and China-US relations will grow smoothly when the two countries properly handle each other's core and major interests. Otherwise, they will be in trouble.
Liu said that bilateral trade relations are mutually beneficial and win-win in nature. The two sides should comprehensively and objectively look at the problems and properly handle those problems based on the principle of mutual respect, equality and mutual benefit.
He said that China pays great attention to the role of the US Congress and is willing to strengthen ties with the Capitol Hill.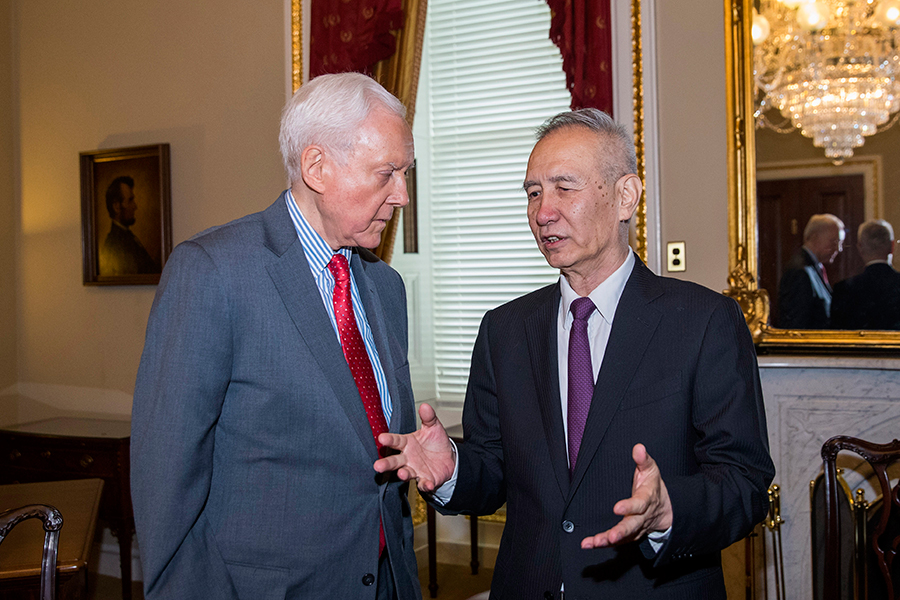 US lawmakers expressed their willingness to maintain good relations with China. They said that while the two countries have economic and trade issues, they should avoid trade war.
The lawmakers also hope that through negotiations, the two sides can actively explore solutions that meet the interests of both countries.
Liu is leading a Chinese delegation to Washington for economic and trade consultations at the invitation of the US government.
The delegation, which arrived on Tuesday, includes Governor of the People's Bank of China Yi Gang, Vice-Chairman of the National Development and Reform Commission Ning Jizhe, Deputy Director of the Office of the Central Commission for Financial and Economic Affairs Liao Min, Vice-Foreign Minister Zheng Zeguang, Vice-Minister of Industry and Information Technology Luo Wen, Vice-Finance Minister Zhu Guangyao, Vice-Minister of Agriculture and Rural Affairs Han Jun and Vice-Minister of Commerce and Deputy International Trade Representative Wang Shouwen.