China marvels at mighty fighters
Share - WeChat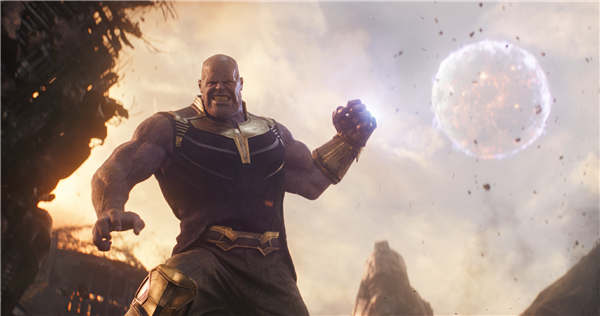 The latest Avengers film has become the biggest superhero flick of all time in China. Xu Fan reports.
Building its cinematic universe in the same decade that China's movie industry has opened up and expanded has certainly helped Marvel Studios produce the kind of financial success that would fill Tony Stark with avarice, especially after its latest triumph.
Avengers: Infinity War, the studio's 19th feature, marks the Marvel Cinematic Universe's 10th anniversary and has set some records to become the comic giant's most successful superhero movie in the world's second-largest movie market.
Although its release on the Chinese mainland came two weeks later than the rest of the world, the third installment in the Avengers saga opened on Friday and raked in 493 million yuan ($77.7 million) on Sunday alone to top the foreign film box-office charts in China.
It's Marvel's biggest and most star-studded epic yet, grossing 1.27 billion yuan in its opening weekend, earning the second-biggest opening in China's box-office history after The Fate of the Furious and making it the country's biggest superhero hit of all time.
It's worth noting that Infinity War eclipses The Fate of the Furious in dollars due to an exchange rate discrepancy, but the latter still earned more in yuan.
Around 10 percent, or 128 million yuan, of the total was earned from the country's 514 Imax cinemas, making it the highest-grossing film for the format in China since it was introduced here in 2002.
The film starts where the mid-credits scene in last year's Thor: Ragnarok left off: in outer space, aboard an Asgardian refugee ship, before diverging across multiple plotlines set both on Earth - in New York, Scotland and the fictional African country of Wakanda - and across the galaxy. The somewhat tragedy-laden tale revolves around the Mad Titan, Thanos, and his bid to bring balance to what he believes is an overpopulated universe by removing half of its residents. To do so, he must collect six powerful gems called Infinity Stones.
Most Popular