Art show melts doubt over glacial decline
Share - WeChat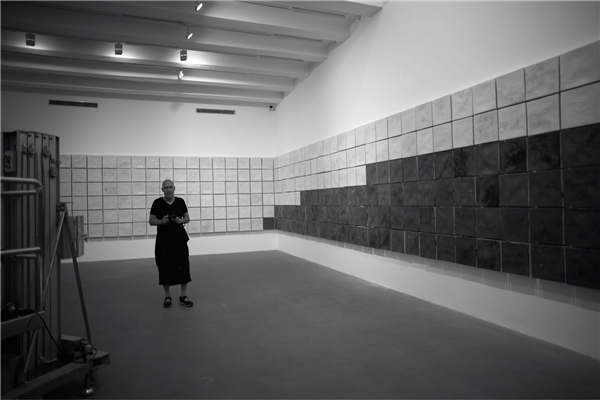 A century ago, Michel Comte's grandfather crossed the Alps and returned with stunning images of shining glaciers with white snow covering the mountain ranges. However, while following in his grandfather's footsteps, Comte found the glaciers to be more of a dull gray and much smaller than those photographed by his predecessor.
At his new exhibition, Light III, which opens on Friday at Beijing's Galerie Urs Meile, the Swiss-born artist uses installations and paintings to show the change in color of glacial landscapes in recent years.
It's a "quite wake-up call" and a reminder of both the environmental impact of climate change and the resulting decline in glaciers across the world, says the 64-year-old artist.
"It's unbelievable that the snow is not white, but more gray, brown and even black," laments Comte, who is perhaps best known for his filmmaking and fashion photography rather than any environmental activism.
However, for the past 30 years, Comte, who is also a climber and aviator, has visited glaciers across the world, climbing mountains to film them or taking photos of them from helicopters.
Last year alone, he claims to have visited 30 glaciers, one of which, on a mountain in Norway, he recounts, was melting with gray and black water flowing down it.
The rapid decline of the world's glaciers has driven Comte to employ his creativity and use his art to communicate to people just how bad the situation really is.