Innocent eyes capture the beauty of science and art
Share - WeChat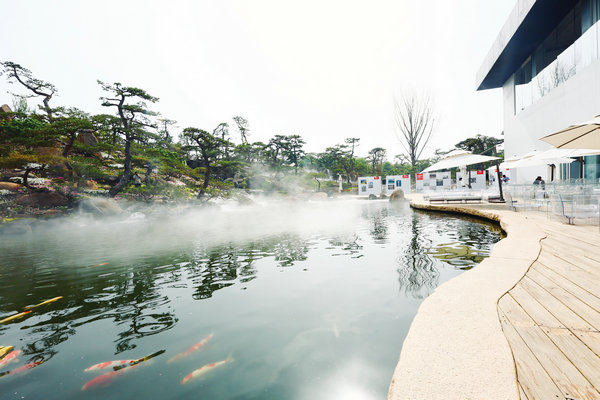 However, he escaped death and lived more confidently after the accident.
Luo became the first Chinese person to hold a solo nature photo exhibition at the New York headquarters of the United Nations.
He also established an art museum in the Shunyi district in Beijing. The museum, surrounded by a lake with black swans and mist, looks like an image directly out of a fairy tale.
The colorful flowers are planted in a poetic way, as if they grew up naturally in the wild, rather than being nurtured by men.
"I once saw a similarly beautiful view in nature, and I asked the designer to replicate it at the museum," Luo said.
Soon he will go to Africa again to capture even more of nature's beauty.
"My sons are taking care of the business now. They said I was given a pair of eyes to capture beautiful things. So I will go on taking photos," Luo added, smiling.
Christian Guertler, CEO of Dulwich College International, praised Luo as a great example for students.
"First, he is a successful entrepreneur, and I wish all of our students are able to become as successful as he has. Second, he is a designer - if you look around here (the museum), there are a lot of his inspirations," Guertler said.
Most Popular