Death becomes him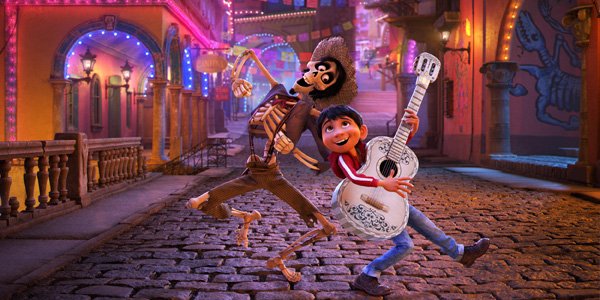 Film director Lee Unkrich waxes lyrical about his award-winning Day of the Dead romp, Coco, at China's premier animation festival. Xu Fan reports.
When award-winning American director Lee Unkrich addressed the 14th China International Cartoon & Animation Festival in Hangzhou on Friday, the hall was so full that some of the attendees were forced to sit on the floor.
With his directorial hits Toy Story 3 and Coco, both winning best animated feature Oscars in 2010 and 2017, respectively, Unkrich's speech was one of the hottest tickets at the annual festival.
With 1.2 billion yuan ($190 million) in box office earnings, Coco became the highest-grossing Pixar film in China, making four times more than second-placed Finding Dory.
Perhaps unsurprisingly, the 105-minute fantasy film about a Mexican boy's adventure through a colorful Land of the Dead racked up a score of 9.1 points out of 10 on Douban, a popular Chinese film-rating platform.
The movie follows 12-year-old Miguel, who dreams of becoming a musician but is discouraged by his parents, who despise music since Miguel's great-great grandfather abandoned the family in pursuit of his own tilt at stardom decades earlier. His desire to emulate his musical idol, and a magic guitar, thrusts Miguel into an adventurous romp accompanied only by his faithful pet, a Xolo dog named Dante.