Societe Generale plans JV in China with 51% stake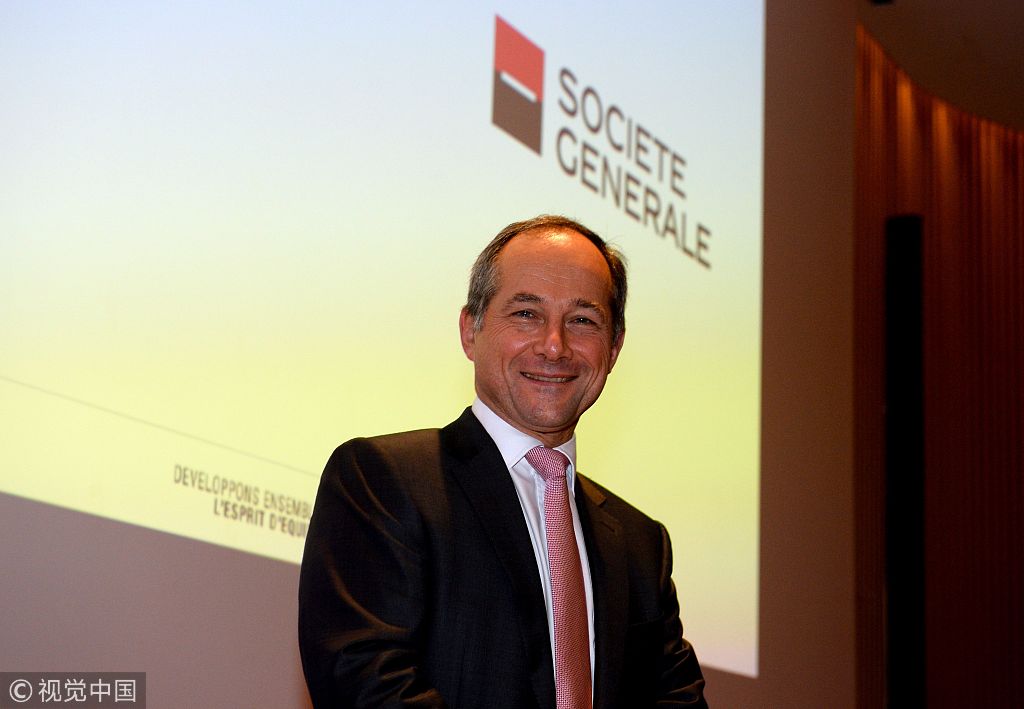 Societe Generale's CEO Frederic Oudea confirmed that the French financial giant was ready to set up a joint venture security firm in China and its holding stake would be 51 percent, the current upper limit, the 21st Business Herald reported Tuesday.
Oudea said the company would do full justice to opportunities provided by China's opening-up in the financial sector.
He said that Societe Generale, which had been operating in China for more than 30 years, would like to engage more in onshore bond business, especially green financing, and also facilitate Chinese companies' global expansion.
The China Securities Regulatory Commission said on May 8 that it had received an application from Nomura, Japan's largest securities trader, to set up a company in China with51 percent stake.
Later, the CSRC announced on May 10 that JP Morgan Broking (Hong Kong) Limited had also applied to set up a majority ownership securities firm in China, and the company plans to hold a 51 percent of the new firm's stake.
UBS decided earlier this month to raise its stake from 24.99 percent to 51 percent in the joint-venture China-based UBS Securities Co, which is the first foreign-invested fully licensed securities firm in China, according to Xinhua News Agency.
In late April China released guidelines allowing foreign investors to set up securities trading firms with holding status as part of China's opening-up efforts.
In early April, Yi Gang, governor of the People's Bank of China, stressed equal treatment of domestic and foreign companies at the Boao Forum for the Asia annual conference held in South China's Hainan province.