Nation's rapidly growing demand to impact global fundamentals, prices
Share - WeChat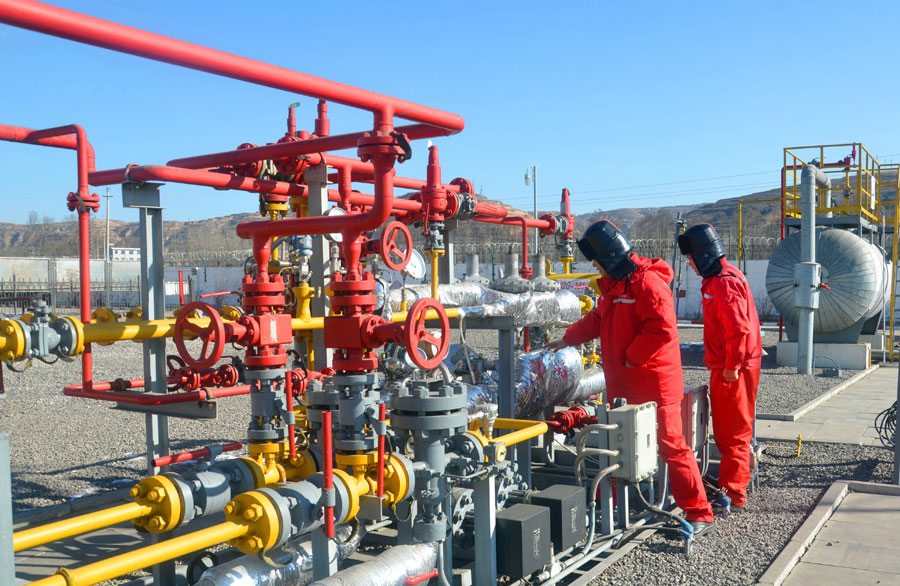 The rapidly growing thirst for natural gas in China is set to transform the industry over the next few years, impacting global fundamentals and prices, China's domestic gas sector and international liquified natural gas supply agreements, analysts said.
"China's power sector's coal-to-gas conversion policies, GDP expansion and industrial recovery are driving the country's gas consumption to record highs," said Abache Abreu, an LNG analyst focusing on the Asia-Pacific and Middle East regions for S&P Global Platts.
"With domestic output and pipeline imports unable to keep up, LNG imports will be increasingly needed to bridge this gap, especially in the densely populated coastal regions, which are more distant from gas fields and import pipelines."
As China's LNG contract volumes grow at a slower pace than its demand projections over the next five years and more than a quarter of its estimated 2023 demand is still uncontracted, spot requirements will likely increase, he said.
According to Abreu, China's growing reliance on spot purchases will increasingly influence LNG fundamentals and prices on the international stage. It means China's endeavor to address LNG capacity bottlenecks and logistical constraints in its northern regions during winter will likely determine future seasonal volatility in global LNG prices.
Domestically, higher uncontracted imports mean greater influence for spot prices versus term contracts, and a more competitive downstream sector, as demand and the number of active spot market participants continue to grow, he said.
China imported 3.25 million metric tons of LNG in March, up 64.2 percent year-on-year. Total LNG imports in the first three months of this year reached 12.38 million tons, up 59.1 percent year-on-year, according to the General Administration of Customs.
In 2017, China became the largest contributor to global LNG consumption growth, surpassing South Korea as the world's second-biggest LNG importer, according to IHS Markit, a global marketing information company.
Imports of natural gas have grown to meet increasing domestic natural gas consumption, which has been primarily driven by environmental policies to replace coal-fired electricity generation.
Abreu contributed the rapidly increasing demand for LNG in China in 2017 to cold weather, coal-to-gas switching policy directives to curb air pollution, and large-scale replacement of coal-fired heating with gas-fired boilers in domestic households.
He said China's spot demand growth potential might also be limited by high terminal capacity utilization and further growth in China's LNG demand might be limited by infrastructure constraints, as terminals are currently running above capacity in the key winter demand center of Northeast China.
"It's necessary we come up with sufficient gas storage facilities to avoid large-scale gas shortages," he said.