Trying to escape the shadow of Wenchuan
Trauma-related issues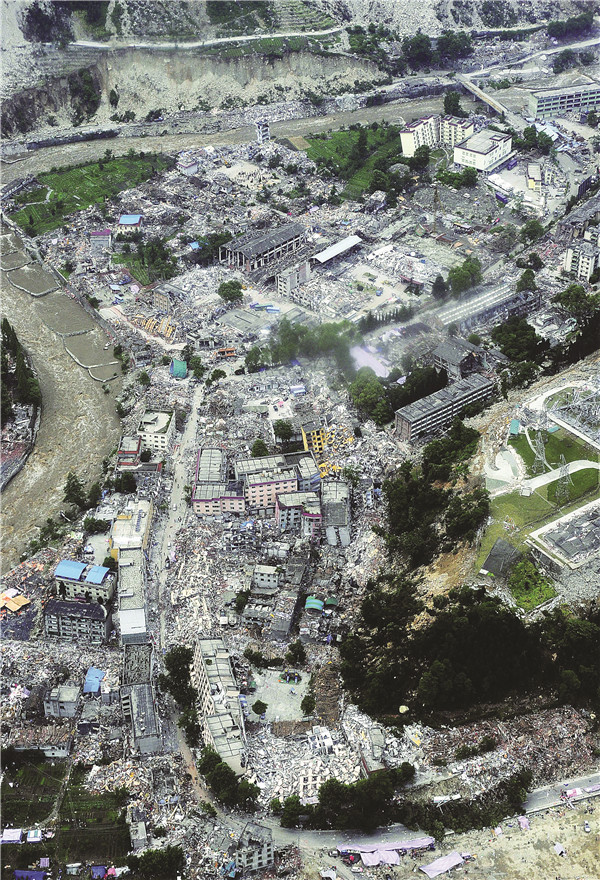 However, for Zhou Yuye and other survivors trying to escape the shadow of the earthquake, physical aids may not be enough.
After the first few years, Zhou Yuye thought she had moved on from the shattering experience, but now she feels the shadow returning. Every time she thinks about the miserable scenes she witnessed in the earthquake, she cries and feels dizzy.
She feels disoriented in crowds, as if thrown back into the midst of her ordeal. Even the motion of riding on a bus makes her uneasy.
She has not seen a mental health professional since two weeks after the quake.
Timothy To Wing-ching, executive director of the Post Crisis Counseling Network in Hong Kong, said Zhou Yuye may be experiencing trauma-related mental issues.
"The condition can induce serious physical problems, and even make people commit suicide," he said, adding that awareness of the issue is very low in China.
"Time will not heal all the wounds," he said, pointing out that people like Zhou Yuye, who have experienced severe trauma, require professional help.
Although she will not officially become an adult until May 23, 11 days after the 10th anniversary of the quake, Zhou Yuye is already celebrating on WeChat.
She loves painting, and her ambition is to study art at university. She is busy preparing for the entry exams.
"I want to marry a man like Shawn Yue Man-lok (an entertainer and celebrity in Hong Kong); a cool and gentle guy," she said, with a smile.
Contact the writer at dara@chinadailyhk.com