Celebrating the 'weirdness' the world has to offer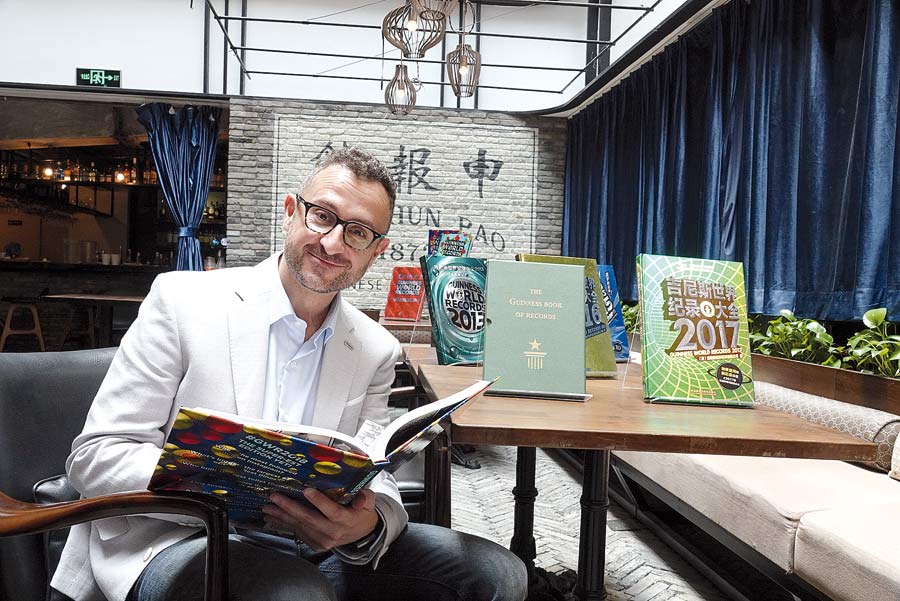 Marco Frigatti from the Guinness World Records China office shares about his experiences of working in the world's most populous country
Having worked as the global adjudicator for the Guinness World Records (GWR) for 15 years, 48-year-old Marco Frigatti said his definition of "weirdness" is no longer the same as before.
"My new definition of weirdness is whatever lies within your blind zone of knowledge. What you don't know is not necessarily unreasonable or inexistent," said Frigatti, the general manager of the Greater China region for GWR.
Relocated to Beijing from the London-headquartered company less than a year ago, the Venetian native is more than thrilled to be based in a country he considers "a gold mine for his new definition of weirdness".
"One thing people often bring up is that China is a big country, so it has an advantage to break lots of records. But I kind of disagree. It's not the amount of people that gives China an advantage, but its diversity. The size of the country — so many different provinces and cultures — leaves so much to be discovered in terms of diversity," Frigatti told China Daily USA in Shanghai, where the 63-year-old company is looking to add its seventh regional office.
China has become the fastest-growing market for the best-selling copyrighted book of all time. Over the past five years, GWR has enjoyed an annual growth rate of between 10 and 15 percent in China, a contrast to its global growth which is only around 2 percent. In 2017, upwards of 2,000 out of the 50,000 applications received by the company came from China.
"The reason that China has yet to reach a volume that is reflective of its size is simply because the brand was built on an Anglo-focused culture," said Frigatti.
The United States is presently the country with the most number of records being broken every year, followed by the UK, Canada and Germany.
Around 70 percent of the applications from around the world are rejected because they fail to meet the criteria set by the company: measurable, breakable and standardizable. Only 5 percent manage to break a record or become a record-holder.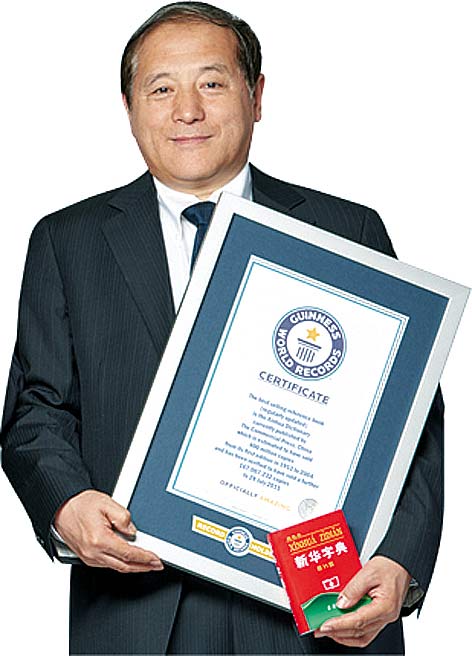 Recording China
GWR's China office created China Pride, a special category of records for the country in 2014, one year after the office was set up. China Pride is currently the only country-specific record category in GWR.
According to Frigatti, this initiative aims to "show the diversity of cultures and long history of the nation" and has since defined close to 1,000 records, including the world's longest wooden carving and the most simultaneous blindfolded Chinese chess victories.
The latter record is held by an individual who played against 21 opponents while wearing a blindfold and listening to his opponents tell him their moves.
"It is a record that celebrates China. People from other countries can still join and challenge the records under the category, but it is essentially something that Chinese can be proud of," said Frigatti.
He added that Chinese GWR applicants are particularly interested in three areas: food preparation and consumption, strength and martial arts — such as pulling heavy items using their eyelids, ears or stomach — and mass participation.
"I always love mass participation. I find that it makes for a really powerful record," said Frigatti.
"It is taken for granted that a thousand people can be easily summoned in China to break a record. But if you have children or a team to lead, you would understand the difficulties of getting five individuals to do the same thing at the same time. Just imagine trying to coordinate things when it involves 1,000 or more people."
He noted that each attempt to break a mass participation record comes with three obstacles: logistics, convincing people to participate for free, and ensuring that everyone is doing the same thing at the same time.
In 2015, GWR revoked the record for the "world's largest Yangzhou fried rice" in Yangzhou, Jiangsu province, when it discovered that a portion of the 4-metric-ton dish was not properly disposed of. According to the company, this was in violation of its "no waste" rule regarding food records.
There is also a rising interest in China regarding setting records involving pets and animals, such as the longest distance covered by a dog. The company has rejected such applications because the feats could harm the animals.
A profitable business
GWR was created in 1954 after the manager of the eponymous Irish brewery was embroiled in a debate over which was the fastest game bird in Europe and was inspired to compile a reference book to settle such debates at pubs.
Such was the success of this book that it was republished just five months later and developed into a business. Today the book is available worldwide in 23 languages.
A decade ago, the company started its global expansion and set up regional offices around the world.
However, with the rise of digital media, the company has over the past 10 years shifted from being just a publisher to a multimedia business by working with different TV stations and networks.
Its first Chinese language publication was rolled out in 2000. It then became a household favorite after partnering one of CCTV's most watched shows, Zheng Da Zong Yi, for a special program in 2006.
GWR has also expanded its business into areas such as brand licensing or sharing content with companies that want to promote its brand. In China, 90 to 95 percent of its revenue, which is growing by 20 percent year-on-year, comes from brand licensing.
"In modern times, marketing and publicity are more about sharing content that people want to read. Brands today have moved away from saying 'buy my jacket' or 'my jacket is the best' to connecting with their customers with interesting stories. We help them to do that because when there is a record, there is always a story," said Frigatti, who has worked with several marketing agencies in Europe before joining GWR as an associate producer for its television content.
Dividing his life into "pre-Guinness" and "Guinness" eras, Frigatti claims to have "the best job in the world". Speaking four languages and now learning Chinese in order to better connect with local record-breakers, he defines the best job as the one that allows him to meet people, and learn about their stories and uniqueness.
"We define success in an unconventional way," he said.
Among the thousands of record-breakers or holders he has helped to certify, he picks Harnaam Kaur, an Indian lady with a beard, as being most inspiring.
Diagnosed with polycystic ovaries, which causes abnormal hair growth, Kaur's growing up years were plagued by bullying and self-doubt.
Today, the 27-year-old holds the record for being the youngest woman with a full beard and is a model and an Instagram star.
"For individuals, the record-breaking experience could change their lives. They go where nobody else has before. You can sniff at doing push-ups with one finger, but others can believe in what they do. And we provide them with a full room where their ideas and efforts can be celebrated as unique and be turned into a record," said Frigatti.
"The value of these records is about inclusiveness and respect. And the success of the GWR proves it's a universally shared ideology," he added.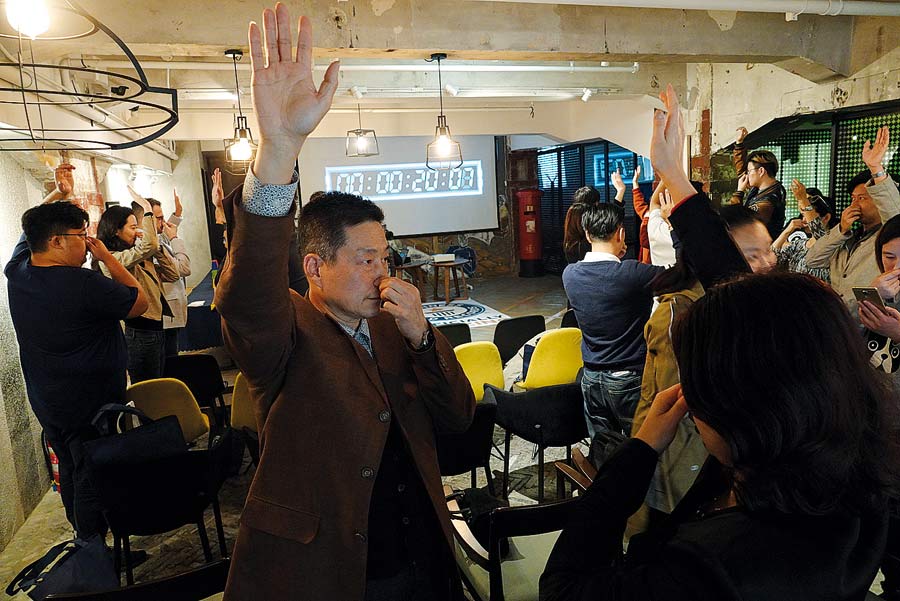 xujunqian@chinadaily.com.cn