Meitu eyes profit growth through diversification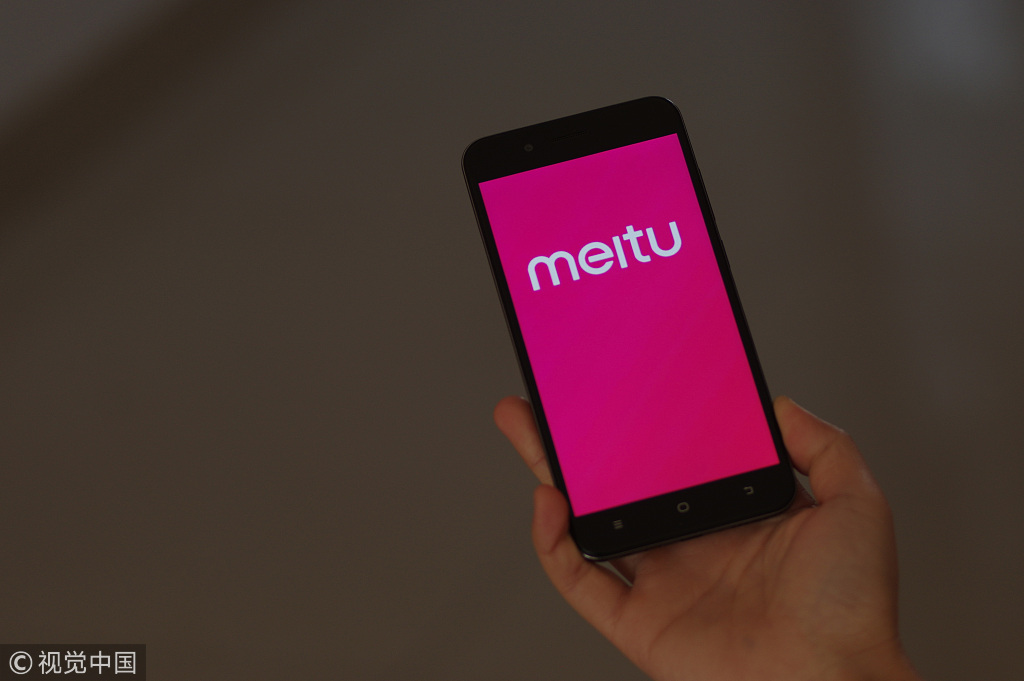 Selfie application maker Meitu Inc will launch more internet value-added services-such as games, reading services and claw machines-as well as premium-priced smartphones and beauty-related smart hardware this year, a move that will diversify its monetization channels.
Wu Xinhong, founder and CEO of Meitu, said the company will continue to invest significantly in research and development, particularly in artificial intelligence, augmented reality and computer vision, adding "AI, which could provide more personalized services for users, is the future trend".
From a monetization perspective, the Xiamen-based company will continue to scale up its advertising business. The revenue from online advertising increased by more than four times year-on-year to 307.5 million yuan ($48.5 million) in 2017, according to its annual results.
"Female users now account for 81 percent of our total users, among which 61 percent are aged between 18 and 30," Wu explained.
The company also plans to increase the engagement level of users by building active communities on its photo apps. It is working to transform Meitu Xiuxiu into a photo social platform, where users can share interesting life events and follow the latest trends and fashionable content. The upgrade will be finished by the end of June.
Moreover, the company will focus on high-end, intelligent smartphones-T and V-series this year. At the same time, it will make a foray into beauty-related smart hardware, its latest effort to broaden its moneymaking channels.
Meitu's colorful smartphones are designed to appeal to women who want to take flattering photos, and the number of its smartphones sold last year was about 1.6 million, compared with 748,256 in 2016.
In October, the company launched an e-commerce platform focusing on cosmetics and skin care products. The platform is embedded with an AI-empowered feature to analyze users' skin condition and offers tailor-made product recommendations.
Meitu, which made its debut on the Hong Kong Stock Exchange in December 2016, reported its total revenue increased 186.8 percent year-on-year to 4.5 billion yuan last year.
The revenue from the internet business segment and smart hardware segment increased 652.2 percent and 153.8 percent year-on-year respectively.
"The participation rate for female users in mobile games will rise. I believe women's online entertainment consumption will grow rapidly in the future," Wu added.
Cao Lei, head of China's E-Commerce Research Center, said Meitu possesses abundant female users, whose purchasing power is huge. "By launching an e-commerce platform, the company could develop a new profit growth point by converting the female purchasing power into online consumption capacities."
Founded in 2008, Meitu's apps had gathered about 454.7 million monthly active users by February by helping them appear more attractive in photos and videos by slimming faces, buffing skin and even applying makeup.