Face reading gets AI touch
Share - WeChat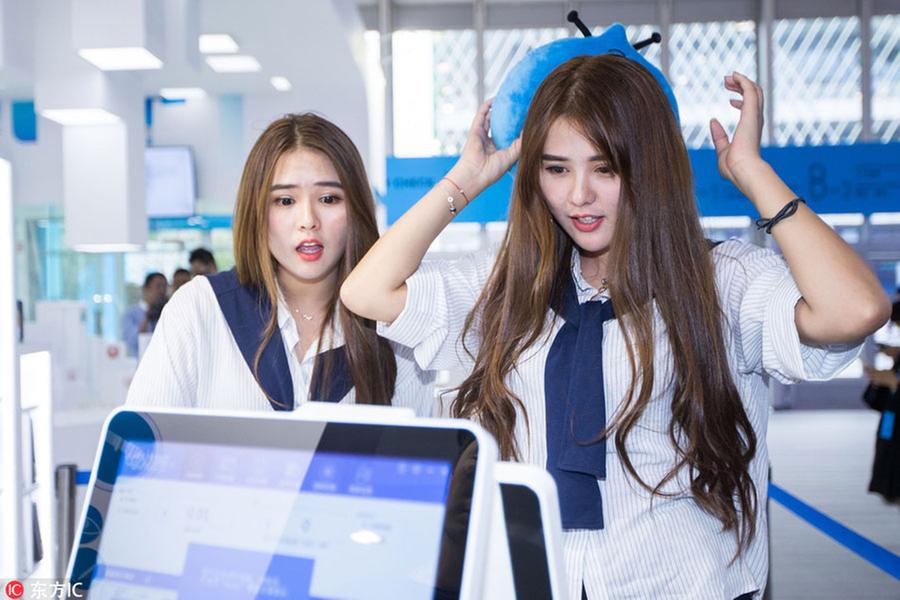 Expected explosion of applications of visual recognition tech promises to bolster many industries, spin billions
While checking in to a hotel on a recent trip, bank employee Wang Liming, 29, suddenly realized she was not carrying her identity card.
The thought that she has to return home back in Guiyang, Guizhou province, about 500 kilometers away, just to fetch her ID card upset her.
That's when the front desk receptionist at the hotel in Kunming, Yunnan province, told Wang the feared trip would not be necessary as the latest technology of facial recognition offers an alternative.
Wang merely had to recall her ID card number. Next, she stood in front of a computer fitted with a 3-D camera, which scanned her face and produced a digital image. That data was quickly matched online with the database of the public security bureau. In less than 10 seconds, the system "verified" her "identity". The hotel receptionist checked Wang in. It was business as usual.
The facial recognition system, used in all hotels in the Xishan district in Kunming city, is part of a broader trend sweeping across China. Rapid advances in the computer vision technology are enabling banks, airports, hotels and even public toilets in China to verify people's identities by scanning their faces.
"The images captured by cameras won't be stored on computers. They are encrypted and are just used for real-time image matching with the public security bureau's database," said Zong Zhengyong, a technical staff member in Kunming responsible for maintaining the system.
Though concerns about privacy exist and big efforts are needed to protect personal data, companies are eagerly embracing the technology.
Coupled with consumer cooperation, the technology is making rapid inroads into every conceivable industry and sector, encouraging both Chinese tech heavyweights and startups alike to work harder toward developing more innovative applications.
For instance, university faculties are using face scanners to check if students in classrooms are bored.
Mobile app providers depend on software that allows users to beautify or transform their faces for fun.
A tissue roll dispenser at a public toilet in Beijing uses visual recognition technology to keep people from stealing the paper, media reports said.
Conceivably, large-scale commercial applications of the facial recognition technology will likely follow.
There are about 15,000 computer vision-related patents worldwide. China accounts for 55 percent of that, far more than that of the United States, which is in the second spot with about 17 percent, according to a report late last year from two venture capital firms, the US-based Sequoia Capital and China's ZhenFund.
He Qian, an artificial intelligence or AI expert at the Chinese Academy of Information and Communications Technology, said though the technology is still in its infancy, it has already been used in many sectors like security, finance and healthcare.
"It can significantly boost efficiency, simplify business procedures and bring greater convenience to consumers. It will have bigger potential in the future, but efforts are needed to ensure information security," He said.
Data from the Qianzhan Research Institute show that the market size of China's facial recognition industry is expected to hit 5.1 billion yuan ($812 millionmillion) in 2021 from over 1.7 billion yuan in 2016.
The technology is expected to offer new impetus to a wide range of industries as it is a key part of China's broader push to cultivate a 1 trillion yuan AI industry by 2030, which is supposed to stimulate as much as 10 trillion yuan in related business.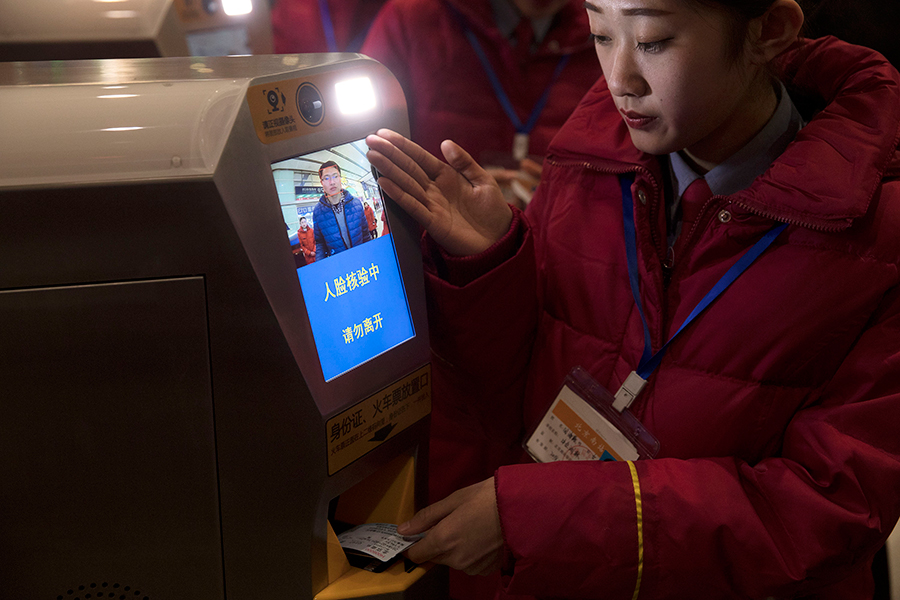 Without doubt, the facial recognition market in China is taking off. It has already nurtured four unicorns, or startups with valuations above $1 billion: SenseTime Co, Yitu Technology, Megvii Technology Inc, and Cloudwalk Technology.
Armed with graduates from top American universities and former employees of foreign tech titans such as Google Inc and Microsoft Corp, the four startups are scrambling to deploy their technology in commercial applications through in-house research and development as well as partnerships with established players.
Security and finance are two of the most important sectors that the four firms are tapping into, for the market demand is huge, and clients in the two sectors are willing to write big checks for good technology as the data involved is humongous, experts and senior executives said.
SenseTime, for instance, is using facial recognition and crowd analysis to help public security bureaus to analyze and understand the mountain of incoming video evidence, to track suspects and spot suspicious behaviors.
The Beijing-based company, valued around $3 billion, will also deploy its technology at a new airport in Beijing, which is under construction, to simplify security checks.
"To leverage AI is like building a car. Advanced technologies function as an engine while their applications are the four wheels. It is the engine that drives industrial revolution. But at the same time, wheels are needed to push the car to run faster," said Xu Li, CEO of SenseTime.
Claiming its facial recognition error rate is 1 in 100 million, the 3-year-old company said its clients include China Mobile, Union Pay, and Huawei Technologies.
Currently, SenseTime has a training database of 10 billion faces images and videos.
In March, the company joined an initiative launched by the Massachusetts Institute of Technology to advance research into computer vision, human intelligence-inspired algorithms, and medical imaging.
"AI is essentially to provide an end-to-end solution, which requires algorithms, software, hardware, and technology supporting each other to form a complete chain, in order to provide sufficient value. This kind of long-chain competition is the greatest challenge for us," said Yin Qi, CEO of Megvii.
The company succeeded in raising $460 million from select investors in October 2017. It is best known for offering facial recognition technology to Alipay, the country's largest mobile payment app and an affiliate of Alibaba Group Holding Ltd.
Megvii is also expanding its presence in the smartphone sector. Selfie app developer Meitu uses it to track facial features.
"The most important aspect of AI is to combine technology with application scenarios. AI's exploration period will end this year. The next five years will see an explosion of commercial applications. It's possible new tech giants will spring from that explosion," Yin said.