Unbeaten China into women's quarterfinals at World Team Table Tennis Championships
Share - WeChat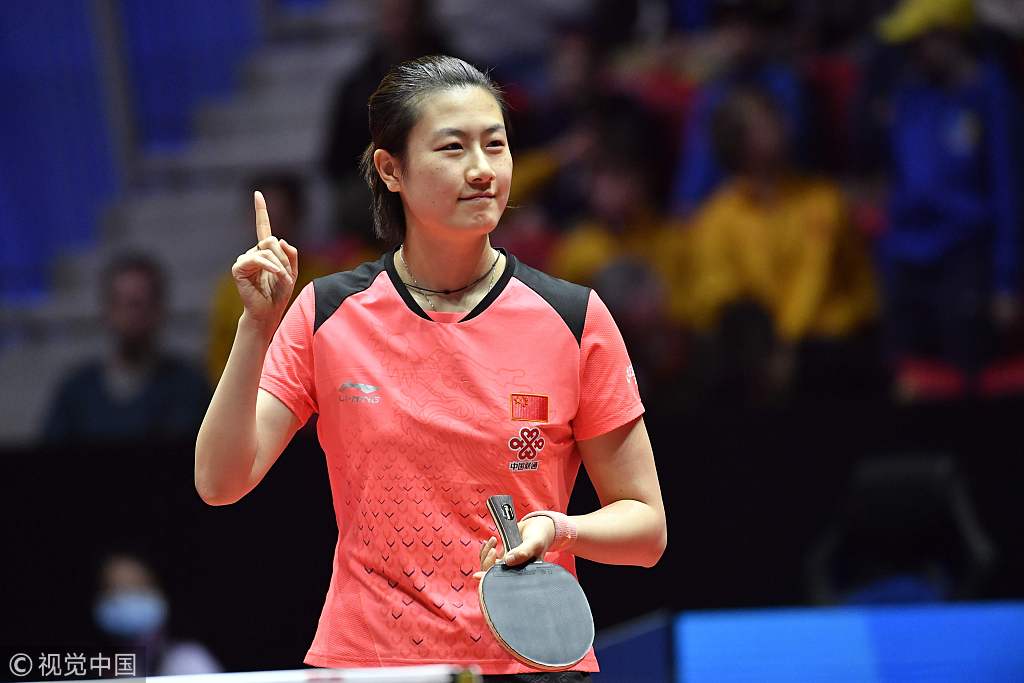 HALMSTAD, Sweden -- Defeating the host Sweden in the last group match, China advanced to the women's quarterfinals at World Team Table Tennis Championships here on Tuesday.
China, seeking their fourth consecutive title, lined up with Ding Ning, Liu Shiwen and Zhu Yuling, while the host reserved their highest ranked player Matilda Ekholm.
The Chinese trio routed Jennifer Jonsson, Linda Bergstrom and Filippa Bergand respectively by 3-0, snapping up the fifth victory unsurprisingly.
"Through this match, we had the chance to familiarize ourselves with Table 1, which located in the center of the hall," China coach Li Sun said.
In the quarterfinal, the reigning champion will play the winner of a showdown between Germany and Austria.
On the neighboring table, Japan, who defeated USA in their last match in Group B, secured a place in the quarterfinal. Singapore and Ukraine will compete for another quarterfinal berth.
Republic of Korea and Romania also advanced to the next stage, awaiting their respective quarterfinal opponents.