Foreign firms invited to strengthen technology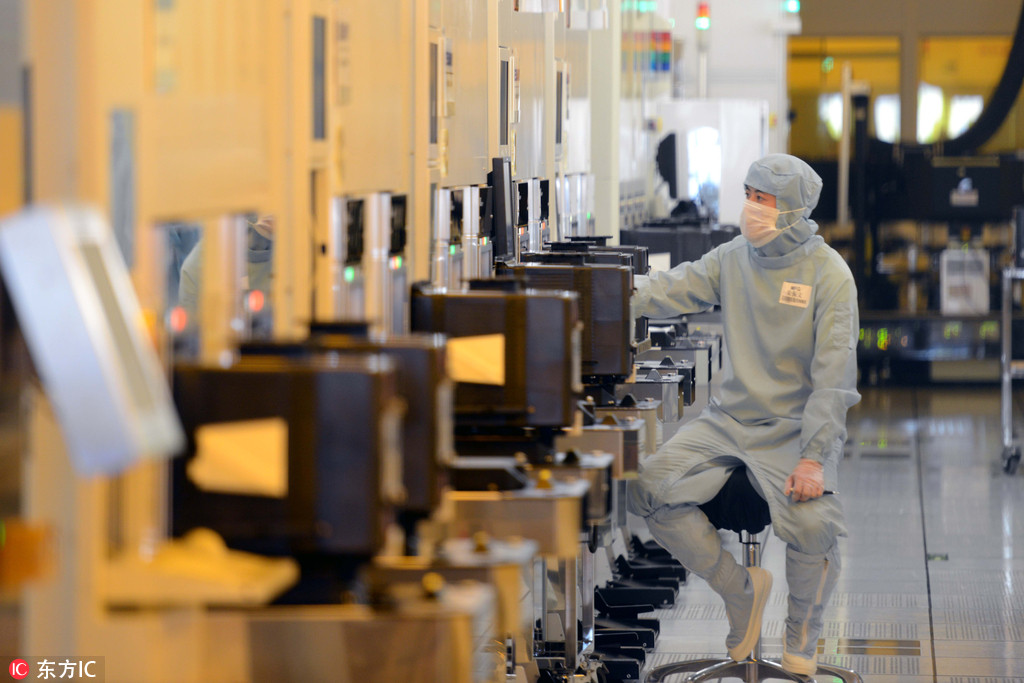 China welcomes foreign capital in its plan to build semiconductor strength, the top industry regulator said on Wednesday, as Beijing speeds up Chinese chip development to achieve core technological breakthroughs.
China Integrated Circuit Industry Fund, a State-run fund that backs a spectrum of domestic firms from processor designers to equipment makers, now accepts foreign investments, according to Chen Yin, chief engineer and spokesman of the Ministry of Industry and Information Technology.
"The second phase of fundraising is underway, and we welcome foreign companies to participate in this round of financing," Chen said at a news conference in Beijing.
While the country's integrated circuit industry has rapidly grown in terms of industrial scale and overall strength, there's still urgency to close the gap in chip design, manufacturing capability and talent grooming, he said. "China has a vast electronics information market, and we will continue to take the path of innovation and international cooperation," Chen said.
"We will push ahead with speedier breakthroughs in key technologies in the industry, which is technology, talent and capital intensive."
Beijing is quickening its pace in the semiconductor sector in light of brewing trade tensions with the United States. Washington imposed a seven-year prohibition from buying any US technologies on Chinese telecom equipment maker ZTE, a move that threatens its supply chain.
"The ZTE incident is a wake-up call for China to shed reliance on foreign technologies and give careful attention to currently stalled efforts to improve domestic chip design," said Miao Qiguang, a professor at the School of Computer Science and Technology at Xidian University.
An even bigger concern is that a vulnerable semiconductor industry could stymie the thriving technology sector, given that a proportion of applications are based on foreign technological infrastructure, he said.
The integrated circuit fund, founded in 2014, which had raised 140 billion yuan ($22.2 billion) in the first round, is aiming to raise between 150 billion and 200 billion yuan in the second round to help China secure a leading position in IC design and manufacturing, according to the China Securities Journal.
While financial investment is crucial, it also will require time and patience to change China's status quo in the chip sector, said Li Guojie, an academician of the Chinese Academy of Engineering.
"From design and processing to equipment, there is a long industrial chain around chips that requires a rather significant accumulation of experience," he said.
China bought 58.5 percent of the chips sold globally in 2016, but in-country manufacturers account for only 16.2 percent of the industry's global sales revenue, according to consultancy PwC.
Jing Shuiyu in Beijing contributed to this story.