Chinese children travel far for figure skating dreams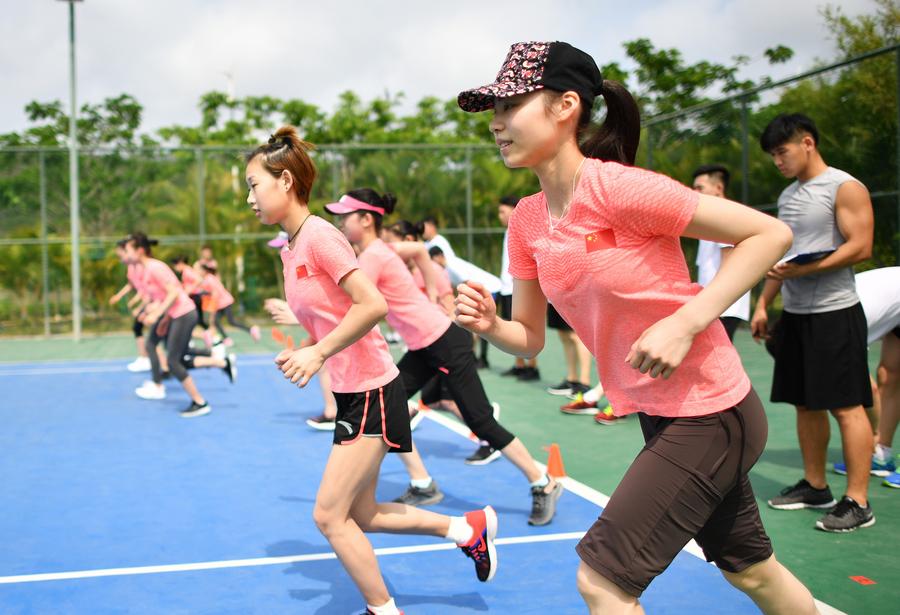 The Chinese national figure skating team just selected 11-year-old Lyu Jiayi for their training test lineup in Sanya during open registration. That means she will train with the national team on a four-week trial basis if she passed the test and, if outstanding enough, join them.
But getting there has involved a lot of travel.
Lyu and her father come from Nanjing. Every Friday after school, Mr Lyu drove his daughter from Nanjing to Shanghai to receive training from professional coaches. At 5 am the next day, the girl would wake up and rush to the ice rink to practice skating at 7 am.
Although Nanjing has its own skating rinks, the father and daughter insisted on training in Shanghai for several years because there are no suitable figure skating coaches in Nanjing.
With the development and popularity of figure skating throughout China, figure skating coaches have become "scarce resources".
Being selected for the national team's training test lineup is reward and encouragement for children who have spent several years traveling to other cities to practice skating.
The China Figure Skating Association has opened its doors to figure skating enthusiasts across China, and several young players have benefited from this policy.
Unlike Shen Xue and Zhao Hongbo, skating champions who were cultivated under the traditional system, these young players were all funded by their parents and have practiced figure skating in skating clubs.
Parents all hope that their children can balance their academic studies and the practice of figure skating. This is the major problem that Shen, chairman of the China Figure Skating Association, has begun to solve.
The China Figure Skating Association is communicating and negotiating with the Beijing Dance Academy and other institutions. The association hopes that cooperation can be achieved to jointly develop children and teachers with excellent dancing and skating skills, while promoting the education of reserve figure skating talent.
"It is a wonderful experience for our children to train with professional players from the national team. The physical fitness tests conducted by this professional team also enable us to know our children's situation in all aspects, so we could master the direction of training," said the father of a young player.
Mr Lyu hopes that the Jiangsu provincial sports bureau can pay more attention to the figure skating program, and that Nanjing can also have professional figure skating coaches. In this way, his daughter will be able to train at home without running to practice skating in other cities.