Time for a more professional approach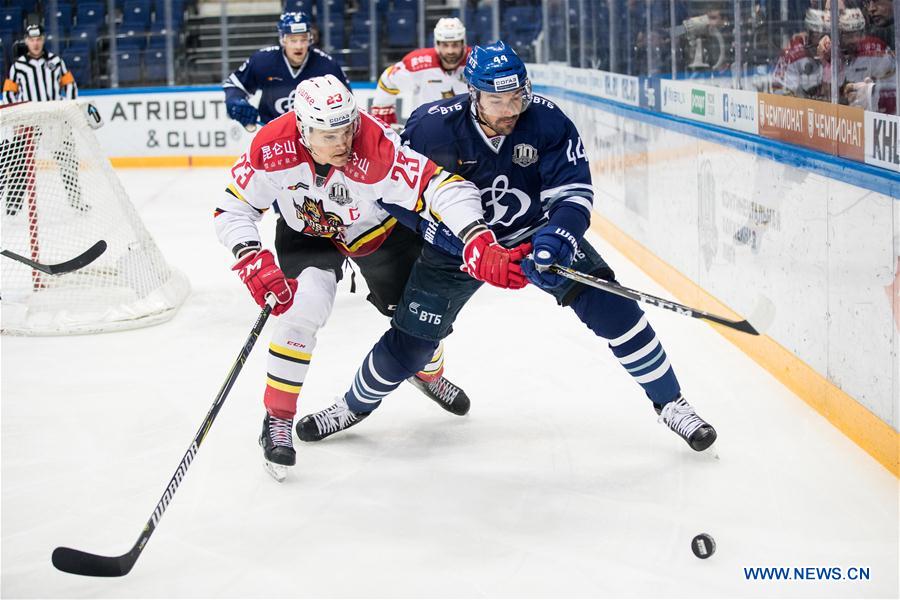 Let's hope Kunlun Red Star proves more adept at overseeing the development of China's national hockey teams than it is at organizing media conferences.
Red Star, the nation's top professional team and lone entry in the Russia-based Kontinental Hockey League, last year struck a deal with the Chinese Ice Hockey Association to build the national senior men's and women's teams, as well as the U20 and U18 squads for IIHF-sanctioned junior tournaments.
It was a major step in the government's effort to develop the nation's prowess in winter sports, but the club has been curiously reticent in keeping the media up to date on the project-or anything else, for that matter.
Last Thursday's wrap up of Team China's training camp for next month's IIHF Division II Group A world championships in the Netherlands provided the latest example.
With more than 50 media representatives waiting to be enlightened, the conference, scheduled for 6 pm, finally got started an hour later.
What followed was an insipid rehash of clichés from team officials about "growing the game," an obligatory video of Red Star highlights and a five-minute soliloquy from Jussi Tapola, who took over as head coach from Bobby Carpenter three weeks ago.
There was no explanation of Carpenter's departure, and no opportunity to question Tapola.
That's not all.
The initial release stated that three overseas Chinese players would be made available to speak about their dream of representing the country at the 2022 Beijing Winter Olympics and answer questions. Instead, only one-Canada-born defenseman Zach Yuen-showed up and hurriedly spoke in Mandarin before bolting.
Again, no questions were allowed.
Granted, Yuen's teammates were already in the dressing room, preparing for an exhibition game against the Belarus U25 squad-to which the media was invited. But Red Star didn't even have the forethought to provide lineup sheets to identify the players, or to organize a post-game opportunity for Tapola to talk about his first game behind Team China's bench.
A glaring lack of respect for the media is nothing new for Red Star, which joined the KHL with much fanfare on June 25, 2016, at a Beijing signing ceremony attended by President Xi Jinping and his Russian counterpart, Vladimir Putin.
Since then, the club has been arrogantly remiss in keeping fans and media informed. Its website is a vacuous wasteland, and repeated inquiries for player interviews and statistical updates haven't even merited the courtesy of response.
Not surprisingly, Red Star finished dead last in home attendance in the KHL this season, a situation not helped by an ill-advised relocation from Beijing to Shanghai-of which there was no official explanation.
In its debut campaign (2016-17), the team averaged crowds of just under 7,000 at Wukesong Arena in the capital, but that figure dropped to a miserable 2,630 at Shanghai's Feiyang Skating Center this year.
It makes sense, though. If Red Star doesn't care enough to keep its fans and the media up to date on what's happening with the club, why would it expect anyone to be more than mildly interested in its efforts to build Chinese hockey?
If Red Star truly wants to be considered "professional"-both in its KHL endeavors and, more importantly, in its effort to build the national teams-it must start doing a much better job of getting its message out.
The sooner the better.