Feast on lobsters and pop the champagne at Yanqi Lake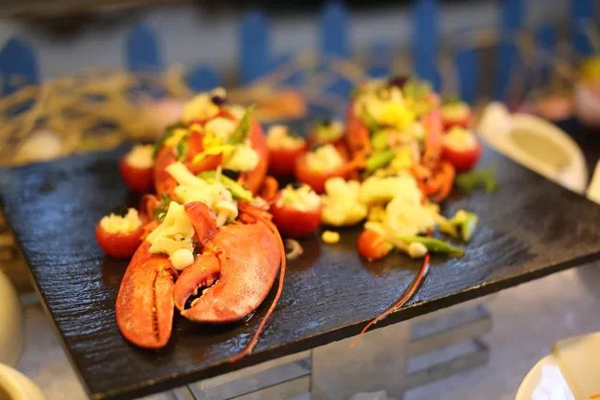 Want to find a place for weekend out in spring and have no idea about the destination that can satisfy every family member? Here is an option.
As a scenic site, Yanqi Lake, located at the foot of the Yanshan Mountains 8 km north of Huairou county, is a perfect destination to escape from the hustle and bustle of city life.
The Kempinski's Yanqi Hotel, Swan Lakeview Hotel, launched a Saturday-out plan for family, which includes a substantial buffet brunch, a tour around the Yanqi Island, and free use of gymnasium, swimming pool and sauna until 7 pm.
Listening to the live band singing, you can enjoy Boston lobster, fresh oyster and a wide range of cuisines from home and abroad, plenty of desserts and ice cream as well as champagne. Clown's performance, cooking classes, body painting and pet zoo will definitely entertain children.
After the meal, you can visit the Yanqi Lake International Convention Center, which was the host site of the 2014 APEC Economic Leaders' Meeting and the Belt and Road Forum for International Cooperation. The bird's-eye view of Yanqi Lake and the island from the top of Yanqi Pagoda is a must see.
The Saturday-out plan is available till Oct 31 at 498 yuan ($79)/person. 428 yuan ($68)/person for buffet brunch only, and children under 6 are free of charge.
If you go: No. 1 Yanxiu Road, Yanqi Lake, Huairou district, Beijng (010 – 6961 8888 - 82707)