Making cakes become succulent plants and flowers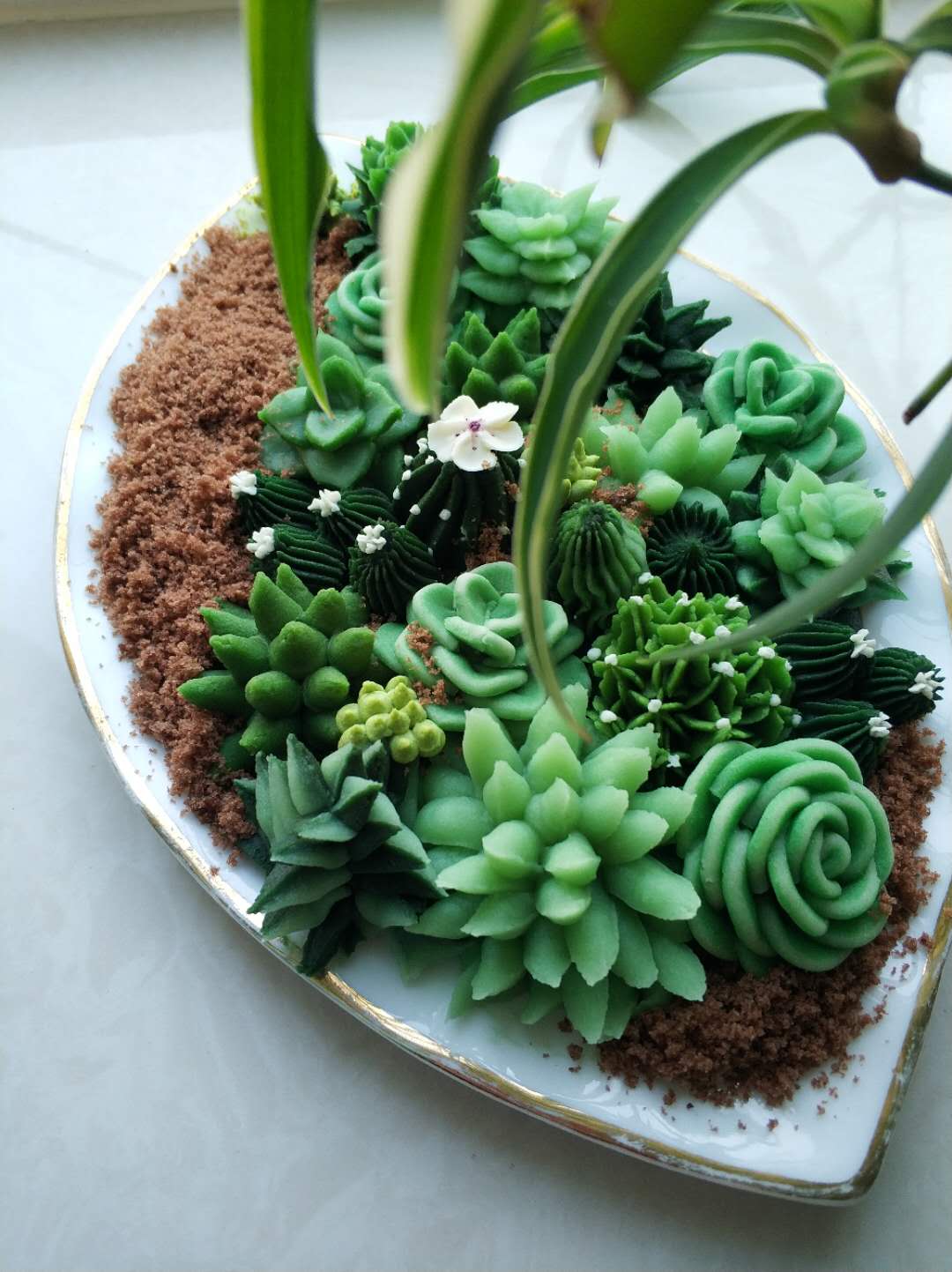 Could vivid succulent plants and flowers actually be cakes?
Yes -- if they come from the 34-year-old baker Tian Lu, who runs a baking studio in Harbin, the capital of Heilongjiang province.
Due to her keen interest to baking, she resigned from her position as a supervisor in a five-star hotel in Beijing and started to learn baking four years ago.
She spent a lot of time and energy studying and researching flower framing, which helped her to become skillful at making lifelike flowers and succulent plants with cream, sweetened bean paste and chocolate.