Survey reveals reading habits of Chinese
Share - WeChat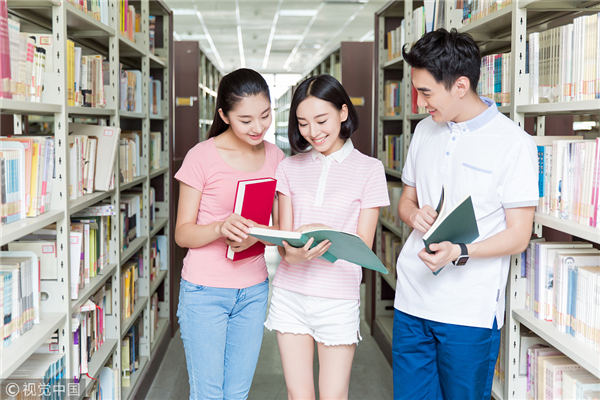 So the same way provincial and municipal governments offer statistics for the local reading index, the academy released the national reading index of 2017 for the first time, hoping to create a standard system of references.
The national reading index system contains a personal reading index and a public service index.
Other interesting points from the survey:
On average, about one in 10 adult Chinese reads more than 10 books in print in 2017, and about one of 20 reads more than 10 digital books.
12 percent of Chinese read books for more than one hour a day, on average.
Adult Chinese spent 80.43 minutes a day on their smartphones in 2017, a more than six-minute increase from 2016.
During this period of time, an average of 27 minutes is spent on WeChat.
Audiobooks were a new point of growth, in terms of gaining a broader sense of reading habits. 22.8 percent of adult Chinese listened to audio books regularly in 2017, an increase of 5.8 percent compared to 2016.
84.8 percent of children and teenagers under 17 had reading habits in 2017. Among this group, 90.4 percent of teenagers aged from 14 to 17 increased their reading.
It was people from the age group of 14 to 17 years who read the highest number of books in the year: 11.57 on average, excluding textbooks.
71.3 percent of Chinese families with children under eight years old had a habit of reading for or together with the kids. On average, they spent 23.69 minutes a day reading.
Parents of children in this age group took them to bookstores more than three times a year.