Caviar producer has a 'China Dream'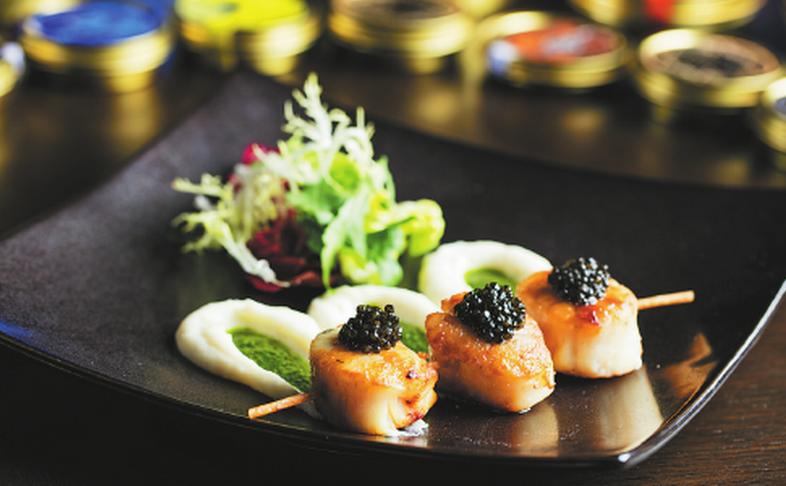 Kaluga Queen predicts domestic sales increase as 'food of the czars' is now becoming more popular
Spring has come. The 700 metric tons of sturgeon farmed in East China's Qiandaohu Lake by Kaluga Queen are expected to spawn and produce one of the world's most expensive gourmet delicacies - caviar.
Weighing 10 to 12 percent of a fully mature sturgeon, which is usually 7 to 15 years old depending on the species, these unfertilized roe are to be retailed at a maximum of 180 yuan ($28.6) per gram, more than half of the price of gold.
Kaluga Queen is the world's largest caviar producer, breeding sturgeon in the 573-square-kilometer lake in Zhejiang province. Though most of its caviar products are for export, the company is trying to whet the appetite of 1.4 billion Chinese for the "food of the czars" in the coming years.
Founded in 2003 by several former aquaculture researchers from Beijing, Kaluga Queen, named after the sturgeon species dwelling in Northeast China's Heilongjiang province, surpassed Italy's Agroittica Lombarda SpA as the world's biggest producer of caviar in 2015 with its production reaching 45 tons.
Over the years, its caviar has found its way into the first-class cabins of Lufthansa and 22 of the 28 Michelin three-star restaurants in France. In 2016, it was served at the banquet for world leaders at the G20 Summit in Hangzhou, capital of Zhejiang province.
In 2017, the Quzhou-based company's output reached 70 tons, representing around one-third of the global total and consolidated sales of 207 million yuan. Almost 90 percent of its output is exported to Europe, the Middle East and the United States.
But the company hopes that over the next five years, the situation will reverse, with Chinese citizens consuming up to 90 percent of the total, said Xia Yongtao, deputy general manager of Kaluga Queen, who admitted it might be "an unreachable dream".
If the "dream" is realized, however, the company's revenue and profit will surge, as selling domestically means cutting out middlemen and benefiting directly from consumers.
"Unlike wine or other industries that are seeing stagnant if not negative growth in Western markets today, the supply of caviar is largely outnumbered by demand globally. But we still believe the mine of the black gold lies in China," said Xia, who has been with the company since its founding.