Further opening-up to attract more investment
Share - WeChat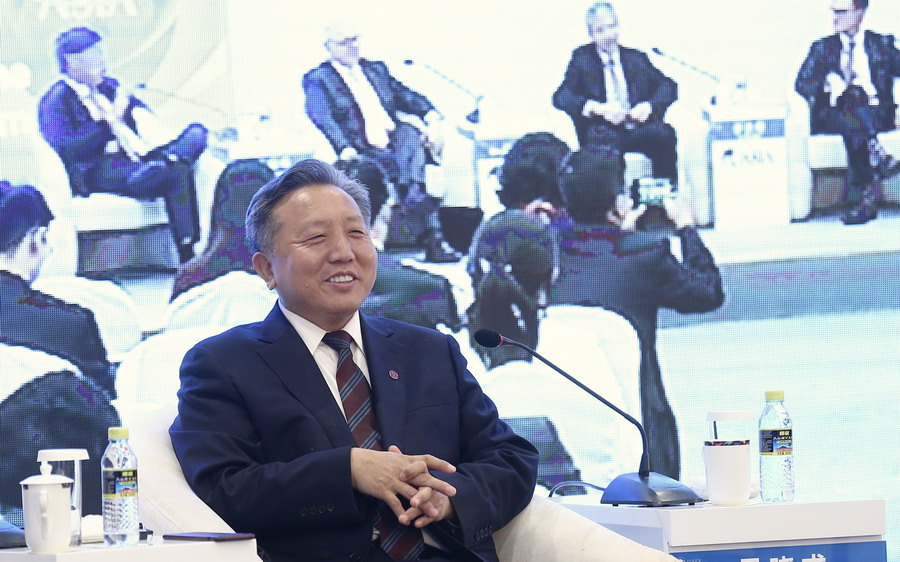 New reform measures will help widen access to country's financial market
The liberalization of China's financial service industry and capital market will draw more investment from overseas institutional investors and will help boost the global profile of the Chinese currency, international financial experts said on Wednesday.
They were commenting on the landmark announcement on Tuesday by President Xi Jinping at the Boao Forum for Asia to grant foreign companies greater access to the country's financial service sector and further reduce restrictions on foreign ownership in the industry.
Chinese central bank governor Yi Gang also announced a string of detailed opening-up measures covering the country's banking, insurance, securities and wealth management sectors.
"The opening-up is very welcomed by international financial institutions, including Japanese firms who were among the first to set up offices in China in the 1980s," said Satoru Shibata, deputy commissioner for international affairs at the Financial Services Agency of Japan.
"The potential demand of international institutional investors to invest in the Chinese bond and equity markets is huge," Shibata said.
Tony Sacre, chief executive of the Sydney Stock Exchange, said that it is a necessary step for China to fully embark on the internationalization of the renminbi.
The Belt and Road Initiative could lead to further issuance of renminbi-denominated bonds in overseas markets to finance large infrastructure projects that could not solely rely on bank loans, Sacre said.
"The renminbi bonds associated with the Belt and Road Initiative will not only drive economic development but will also keep the yuan leap ahead of the US dollar potentially from a world currency perspective," he said.
In addition to financial liberalization, Chinese experts also called for deepening the reform of the fundamental mechanisms of the domestic capital market.
Wu Xiaoqiu, vice-president of Renmin University of China, said the nation needs to further reform rules for initial public offerings, delisting, and mergers and acquisitions, and strengthen regulation on authentic and full information disclosure by listed companies.
Wu pointed out that China, as a major economy in the world, needs to develop Shanghai and Shenzhen into global financial centers that could match the status enjoyed by cities such as New York and London.
"Shanghai and Shenzhen should become major marketplaces of renminbi-denominated assets for global investors," he said.