A world of sounds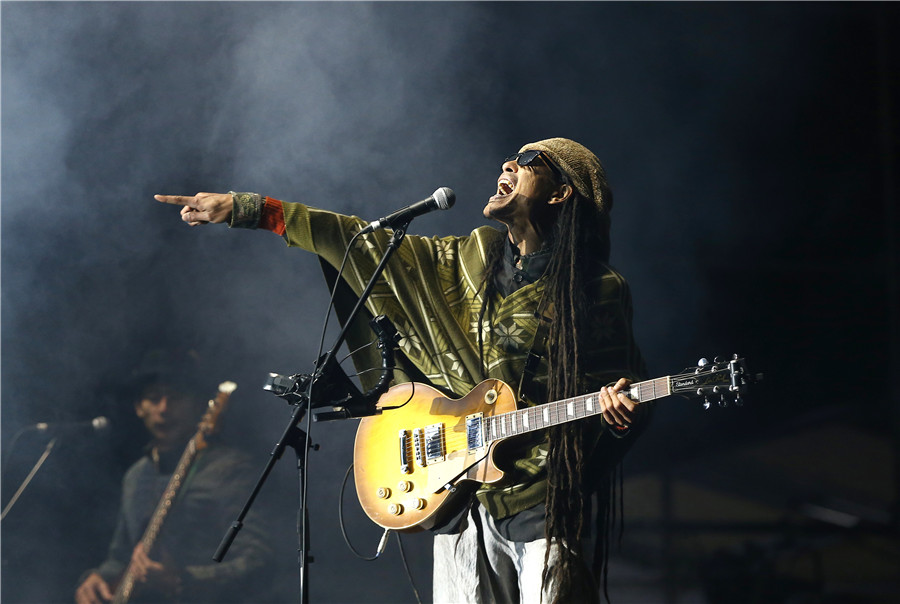 A recent festival highlights world music's growing popularity among Chinese.

Two giant stages stand in the center of a 6,670-hectare orchard of blooming pear trees. Performers clad in ethnic attire sing and dance under colorful lights.
This is a scene from the Water and Pear Blossoms World Music Festival in Shandong province's Yangxin county from April 5 to 7. Twenty-six bands from nine countries and regions performed.
The festival was organized by the band Hanggai, which is known for combining Mongolian folk music with modern styles.
"This is probably one of the few festivals in China devoted to world music," says Ilchi, Hanggai's vocalist and tobshuur (two-stringed lute) player.
"It's an activity with diverse cultural concepts."
World music encompasses several styles, including traditional and neo-traditional music, as well as music that contains more than one cultural tradition.
It has been gaining momentum in China, as performers often appear on mainstream domestic talent shows.
Notable world-music bands and performers include Hanggai, ethnic Yi folk singer Jike Junyi, ethnic Uygur rocker Perhat Khaliq and indie folk band Shanren from Yunnan province. They claimed stardom through hit TV shows like Sing My Song and The Voice of China.
"World-music performers have become an important part of mainstream music platforms," says Ilchi.
This year's music festival brought a diverse range of bands and singers, including Japanese tribal punk band Turtle Island, Japanese musician OKI and western Chinese contemporary folk band Travelers.