'Meet' arts from around the world at May festival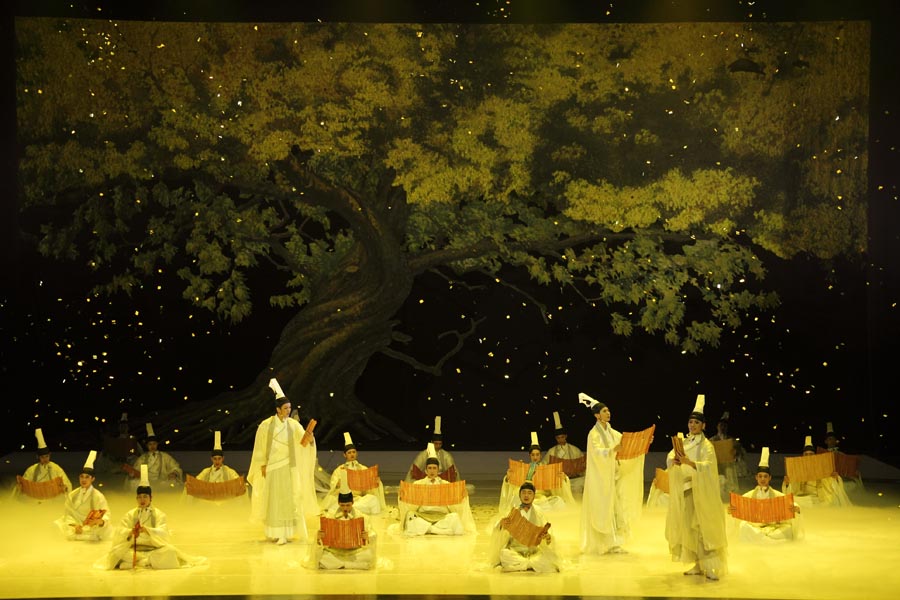 Related video: Meet in Beijing Arts Festival
The warm spring breeze is blowing in, and art lovers in Beijing are expecting a colorful season to follow as the 18th Meet in Beijing Arts Festival will begin on April 27.
A symphony concert led by celebrated Chinese conductor Tan Lihua and his Italian counterpart Andrea Molino at the National Center for Performing Arts will open the festival - a month-long cultural event running through May 31.
As Asia's biggest international spring arts festival, Meet in Beijing will convene nearly 800 Chinese and foreign artists from 19 countries and regions in the capital this year. They will bring 130 performances, three art exhibitions and a number of public art education activities in the city's major theaters and art centers.
From music and art exhibitions to plays, dance shows and gourmet festivals, Meet in Beijing will have both classical and contemporary cultural elements on offer.