Sixth China Orchestra Festival opens in Beijing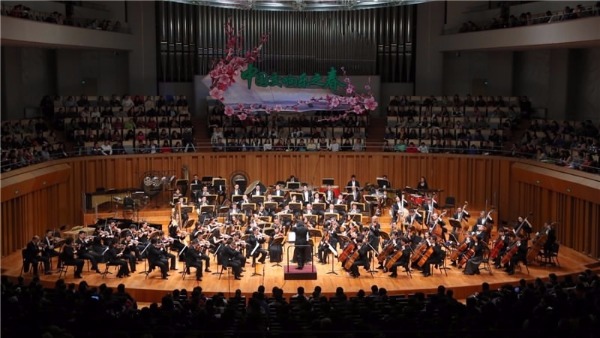 The curtain was raised Friday on the biennial China Orchestra Festival at the National Center for the Performing Arts (NCPA), with nine domestic symphony orchestras presenting 35 classical and new Chinese symphonic works.
The 23-day festival this year, the sixth since its inception in 2008, is themed "Ode to the 40th Anniversary of Reform and Opening-up."
This year is the 40th anniversary of China's historic policy.
In the past decade, more than 40 domestic symphony orchestras have appeared at the NCPA, staging nearly 100 concerts featuring Chinese symphonies.