When public good, profit spring from the same source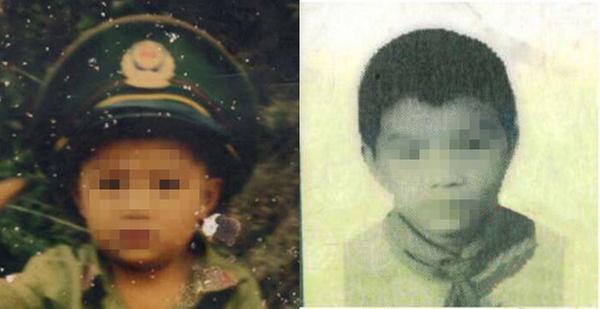 I assumed the avatar of a technology reporter three years ago, when Google's "Don't be evil" motto impressed me no end.
After all, technology giants' products and services are omnipresent, which makes them powerful. You want to be careful - even an inadvertent mistake, like, say, Facebook's recent data breach scandal, could land one in potential legal trouble.
Over the years, as I deepened my understanding of the tech industry, I discerned that forward-looking companies don't just sit passively to avoid mistakes.
Instead, they believe a better option is to make use of cutting-edge technologies like facial recognition to empower ordinary people and make a difference to their lives.
Like, it could bring about a reunion of parents and their long-lost children trafficked 27 years ago.
Mind you, that's not an example but a true story. Fu Gui found his parents thanks to AI and facial recognition technology.
Details: Both Fu and his father started to search for each other several years ago. They even registered their information on Baobeihuijia, or Baby Come Home, a volunteer-run website dedicated to finding lost young people.
However, what took their reunion so long was that the information they posted online was hugely different, which could not result in automated matching of their requests.
Fu's post said he was born in April 1986 and went "missing", kidnapped by human traffickers in Fujian province in 1991.
In his post, the father said Fu was born in November 1984 and went missing in 1990 from a village in Chongqing, about 1,700 kilometers away from the location Fu registered online.
Yet, against all odds, AI brought about their reunion by overcoming the inconsistent information.
The facial recognition technology can compare images of a person over a period of time at different ages. An AI company called Baidu and Baobeihuijia fed into their facial recognition system tens of thousands of pictures. Next, the system crunched all that data and identified 10 groups of photos that were possibly of the same people.
Fu was one of them. DNA tests followed. Fu's identity was established and he was able to reunite with his parents.
That's just one example of how facial recognition is being used across China to help track missing senior citizens and kids sold by human traffickers.
With the increasing use of AI in China's public security bureaus, more and more families that had lost all hope of finding their lost loved ones, are again becoming hopeful.
A rescue management station in Shanghai helps nearly 1,000 people every year with crucial information leading to their true identity. In the past two years, using facial recognition and other technologies, officials have helped about 95 percent of such people to find their lost or separated family members or reach their hometowns, according to China Central Television.
Every time I cover such news or read such stories, I get overwhelmed by joyful tears all around.
It's perhaps needless to say then: if properly used and privacy is well protected, new technologies can make a positive difference to people's lives.
Nowhere could this be truer than in China where about 500,000 senior citizens go missing every year. Stated differently, some 1,370 senior people go missing every day on average, according to a 2016 report from a rescue organization affiliated to the Ministry of Civil Affairs.
Of course, from technology companies' standpoint, this spells business opportunities. The security sector, which includes the public security bureaus, is now one of the most active users of sophisticated AI products and services in China.
Who could possibly complain when technology produces both public good and profits?