Investment curbs to hurt trade efforts
Share - WeChat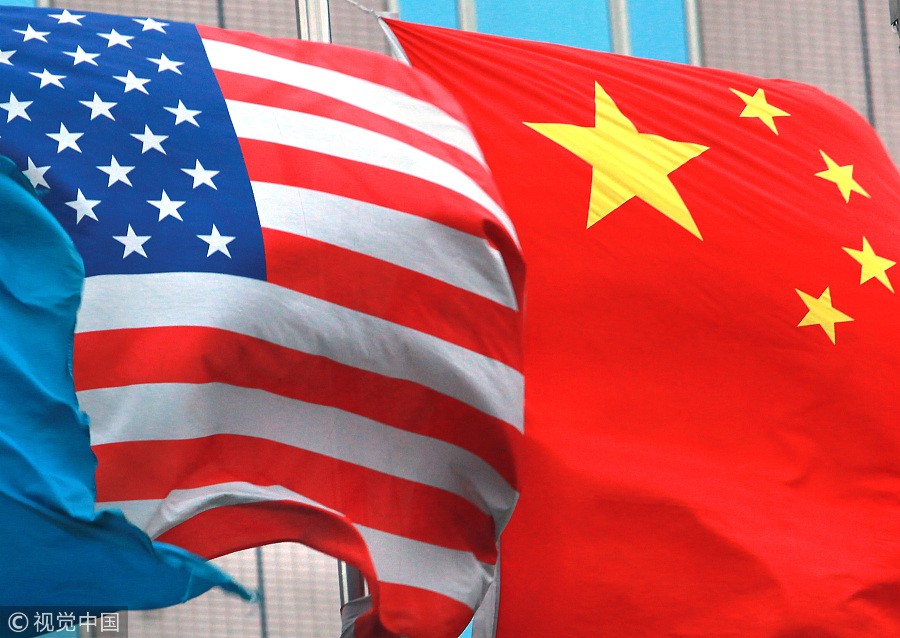 Washington has more to lose from its protectionist moves, say analysts
The United States is leveraging national security as excuses to block Chinese investments, which will eventually hurt the interests of US startups and consumers, experts said on Wednesday.
The comments came after Bloomberg reported that the Trump administration is considering a crackdown on Chinese investments in technologies the US deems sensitive by invoking a law reserved for national emergencies.
Bai Ming, a senior researcher at the Chinese Academy of International Trade and Economic Cooperation, a think tank of the Ministry of Commerce, said national security concerns are an excuse for the Unites States to protect its homegrown tech industry.
"After protectionism in trade, the US government is adopting the same strategy for investments. It feels threatened by Chinese tech firms, which are emerging as innovation pioneers. The US is afraid that China will take over its leading role in driving cutting-edge technologies," Bai said.
Several Chinese companies have been facing rough weather in the US, with their acquisition plans stranded due to "national security concerns". The list includes Ant Financial's proposed purchase of US money transfer company MoneyGram International and Chinese semiconductor companies' plans to buy US counterparts.
In the same vein, Chinese products also face market entry obstacles in the US. Handsets made by Huawei Technologies Co Ltd, the world's third-largest smartphone vendor, were recently abandoned by Best Buy, the largest electronics retailer in the US, and local telecoms carrier AT&T. They are reportedly facing security pressures from the US government.
That is in sharp contrast to the situation in Western Europe, where Huawei's market share has risen in recent years to 12 percent, with its smartphones becoming increasingly popular, according to data from market research firm Counterpoint. In Italy and Spain, Huawei now even ships more phones than its US rival Apple Inc.
An executive at Nuctech Co Ltd, a Chinese security and inspection product supplier, said it is increasingly difficult for Chinese tech companies to crack the US market.
"We failed to enter the US market despite the fact that our products are available in more than 150 countries and are used at international events such as the Olympic Games," said the executive, who declined to be named. "The US government has refused to license our products, which apparently reach their industry standards."
Xiang Ligang, CEO of telecoms industry website Cctime, said the US investment and trade restrictions are in fact likely to hurt the ability of American companies to raise capital and harm consumers' interests.
"Chinese companies have become very active investors in US startups in recent years," Xiang said. "Meanwhile, China's tech products and services, such as Huawei's smartphones, are of good quality. It is different from trade behavior such as dumping uncompetitive products. Such restrictions lessen consumers' choices when purchasing goods."